Cllr Lowe was the high-profile casualty of an election that saw the party lose two seats – and send the borough council to a position of no overall control.
But the Conservatives remain the biggest party with 21 of the 42 seats on the council.
They have turned to their long-serving group deputy to take charge and will propose him as leader of the council at the borough's annual meeting this Thursday, May 18.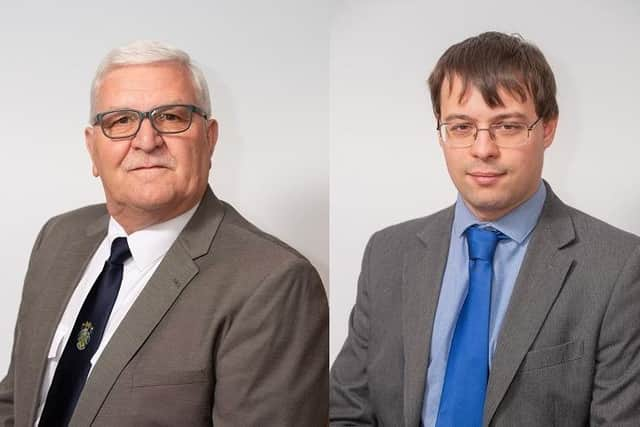 Nominations to the council's cabinet and committees will follow on from that decision.
Cllr Derek Poole has represented Wolston and the Lawfords for 20 years – and was re-elected at this year's elections.
Those years have seen him serve as the portfolio holder for regulation and safety - and as deputy leader of the council, a post he held for many years.
He has also represented Rugby at the Police and Crime Panel, working with the Warwickshire Police and Crime Commissioner and helping to keep Rugby's streets safe as he did when he was a serving police officer before joining the council.
Having stepped up from being deputy, Cllr Poole has appointed Cllr Ian Picker, who is the growth and investment portfolio holder at the borough council to replace him in the number two role.
The latter has served as a Councillor for Hillmorton for five years.
Speaking after being elected as leader of the Conservative group, Cllr Poole said: "I know that this year will be very challenging, but I want us all to work together for the good of the residents of Rugby and the villages and parishes we represent.
"There are 42 councillors and we all want the best for our communities.
"Whilst I know that we will have our differences, I hope that we will be able to come together on some of the opportunities we have to make the borough of Rugby an even better place to live, work and raise a family.
"I am also committed to improving and protecting the green and open spaces that make Rugby so special."