Major housebuilder comes under fire for not following the approved plans for homes in a south Warwickshire village
District councillors are now calling for an official apology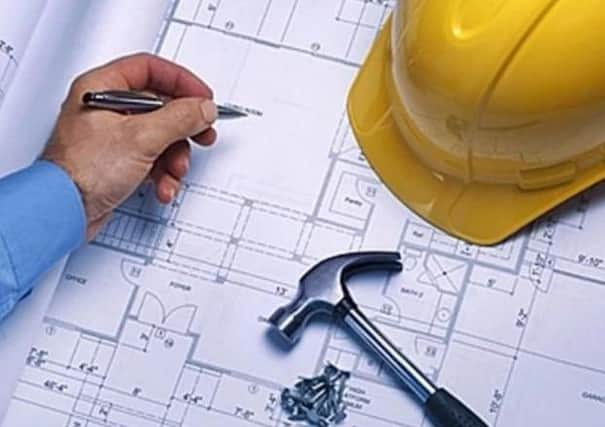 A major housebuilder has come under fire for not following the approved plans for homes in a Warwickshire village.
David Wilson Homes, part of the same group as Barratt Homes, changed the design of a handful of properties on their site in Long Itchington, adding a study to the three-bedroom houses and marketing them as four-bedroomed.
The decision only came to light thanks to questions raised by the parish council and district councillors are now calling for an apology.
Speaking at last week's [WED] planning committee of Stratford District Council, Cllr Barbara Atkins, chair of Long Itchington Parish Council, said: "We felt we had a duty to our community to be heard in public at this meeting.
"These five particular dwellings are being marketed as four-bedroomed whatever might be said here today. What was agreed at the reserved matters stage appears not to have been binding thus giving an opportunity to manipulate the process."
Fellow parish councillor and district councillor for the area Cllr Louis Adam (Lib Dem, Long Itchington and Stockton) added: "The variation is quite clearly an attempt to subvert the requirement of the original planning permission. This is being advertised as a fourth bedroom by the applicant."
And Cllr Anne Parry (Wellesbourne East) asked how one of the UK's largest housebuilders could build homes that did not conform to approved planning permission.
Rachel Clare, planning manager for the company, said: "We do acknowledge that this hasn't been done correctly and we do apologise for that.
"We saw an opportunity to improve the accommodation of the units on offer. It was genuine human error that the decision for the changes to be made has fallen between the gap of the previous planning manager leaving and me taking on the role."
The district council's planning experts had recommended that the retrospective amendment of the plans be approved as the new homes covered the same footprint as those originally agreed. It was also noted that a number of the houses were already being lived in.
Cllr Parry added: "It is extremely frustrating. If we had the power to refuse this for genuine planning reasons then I'm sure we would be going down that route. Unfortunately we don't have that option.
"I would like to hope that the builders make a proper apology to the ward member and the parish council rather than just having paid lip service to it. They need to think very carefully and very seriously about their PR reputation because we have been forced into a corner.
"They appear to be more interested in building shareholder value than doing the thing they should be doing and following planning permission."