It was unexpectedly catapulted to some kind of fame in 2017 when Facebook users around a large chunk of Warwickshire found their location defaulting to Wolfamcote.
There was no obvious reason why people around Rugby, Leamington and beyond were denied their home turf but despite the spelling being a little out, it did put the village in the spotlight for a time.
The redundant St Peter's Church has always ensured the village is not entirely forgotten, with occasional events and visits from people walking in the Rugby borough and Daventry district areas.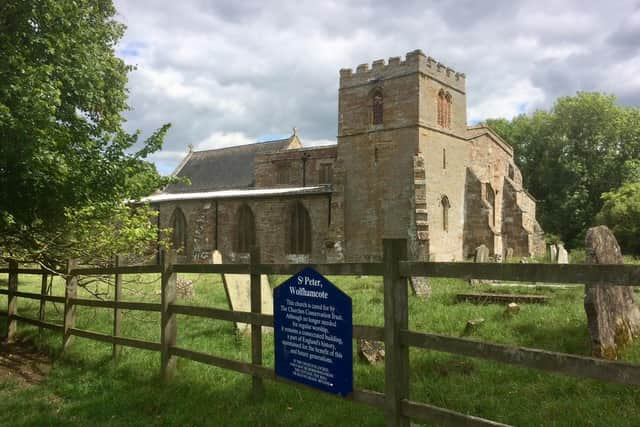 And for a while, that number increased as the Facebook publicity stirred fresh interest in its story.
But though it then returned to its slumbers, the Wolfhampcote name is once again getting attention.
For while the focus of May 4 is on what's happening at the borough council level, it is also election day for a number of parish councils.
There are 16 parishes on the list for this year but only two of those saw enough people step forward to justify an election – the remainder stand as uncontested elections.
One of the two where residents will get an extra vote is no surprise – Dunchurch, one of the larger villages and a parish council which has always generated a lot of interest.
But while other big names are on the list – Stretton-on-Dunsmore, Ryton-on-Dunsmore and Binley Woods, for example – the only other election where voting will take place is for, you've guessed it, Wolfhampcote Parish Council.
The name is a little deceptive for the council covers more than the famous lost village – it also embraces Flecknoe, Nethercote and Sawbridge, adding up to a few hundred potential voters.
And when nominations closed for the five places, six people had stepped forward, meaning it's over to the people to decide which five will represent them.
Despite being one of the smallest set-ups around, it has a website to be proud of, detailing what the council is responsible for, a record of its meetings, details of events and other community activities, showing that, in parish council terms, small is beautiful.