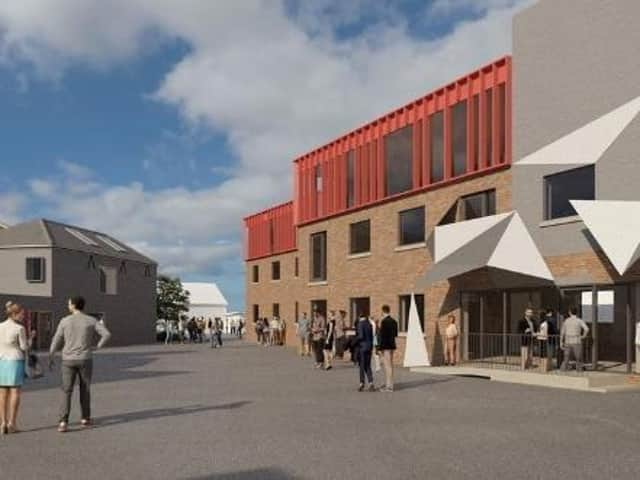 A number of empty buildings inside Leamington's Creative Quarter including a Grade II Listed church will be given a new lease of life after councillors approved a plan with developers.
And following the decision at Tuesday's executive committee of Warwick District Council, it is hoped that much of the building work can be completed ahead of the Birmingham 2022 Commonwealth Games when the town will host the bowls competition.
Cllr Richard Hales (Con, Kenilworth Abbey and Arden), the portfolio holder for finance, said it was good to be able to make a start on the improvements around Spencer Yard which will see the rejuvenation of a number of empty buildings including the United Reformed Church, the Old Dole Office and a former nursery building as they become flexible work spaces for Leamington's creative industries.
He added: "This has been an area that has been a blight on Leamington and the district for a number of years."
There will also be further work carried out to explore the potential of the site as a venue for community events after a development agreement was struck with regeneration partners Complex Development Projects (CPD)
Council leader, Cllr Andrew Day (Con, Bishop's Tachbrook) added: "This is a watershed moment and I am delighted that in a few months' time we could see the transformation of an underutilised area into a vibrant and eclectic space.
"As our district starts to recover from the effects of the pandemic, it's important that we seize the opportunity to the reignite the creative talent and innovation in our community by making our Creative Quarter ambitions a reality."
The proposals for Spencer Yard have been drawn up following engagement with stakeholders and local businesses and feedback received from public consultations held in March 2019 and earlier this month.
It is expected that a planning application will be submitted to the district council before Christmas and that further regeneration projects linked to the Creative Quarter will be considered in the coming months.
Among the ideas for the Spencer Yard buildings is one to convert the church into an open plan office space with a common social area. It is also proposed for the basement to be refurbished and linked to the upper floors through a central staircase which will be opened up to bring natural light into the crypt.
An additional floor could be added inside the Old Dole Office while a small extension could be added to the former nursery.