Warwick District Council budget: Council Tax frozen for a second year running
Warwick District Council (WDC) has agreed a budget which will see its element of Council Tax frozen for a second year running.
Watch more of our videos on Shots!
and live on Freeview channel 276
Visit Shots! now
But opposition councillors said the move is "is irresponsible and ineffective" and will lead to further cuts to services in the long term.
At the Full Council meeting, held on Monday February 27, councillors approved a range of financial support measures which included keeping the levy paid by a Band D household to the district council at the 2021 rate of £176.86 per year, and increasing the maximum reduction payable under the Local Council Tax Reduction Scheme from 85 per cent to 100 per cent.
A spokesperson from WDC said: "Warwick District Council receives less than nine per cent of the Council Tax collected but wants to assure residents that the freeze will not impact on the services it provides.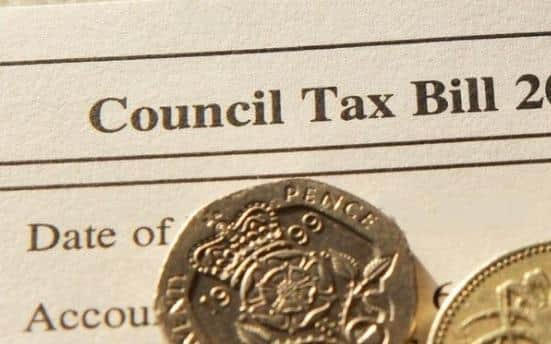 "Nevertheless, as Warwickshire County Council, Warwickshire Police and many town and parish councils are increasing their tax again this year, households will still see an increase in their total bill."
The leader of Warwick District Council, Councillor Andrew Day, said: "Setting the budget against the backdrop of rising costs has been hugely challenging. I am therefore pleased that careful planning has allowed us to maintain our excellent service levels whilst at the same time extending our support to our most vulnerable residents, especially those on the lowest incomes."
Labour councillors voted to back the motion to freeze Council Tax.
Labour Group Leader, Cllr Mini Mangat, said: "Freezing our element of the council tax bill for our residents is the right thing to do for Labour who will always stand on the side of those most in need. Whilst we are in an unprecedented cost of living crisis, we need to stand alongside not only our poorest residents, but all of those who are trying to cope with inflation which has driven sharp falls in household living standards, by voting for the Council Tax freeze."
"To offer more help, we also amended the budget motion to secure a £52,000 of grants for food banks across the district, who are supporting so many struggling residents now, many of whom can't cope even though they are working."
Cllr Chris King, who seconded the motion, said: "Increasing council tax now is just not right. We are all in this together. We are doing what we can for everyone in our community faced with exceptional rises in basic living costs, which is making life very hard for so many."
However, the Liberal Democrats - the second largest party on Warwick District Council - and the Green Party voted against the budget proposals and expressed their disappointment that their groups' own proposals were voted down.
Cllr Alan Boad, Lib Dem group leader, said: "The proposal from the Conservative Party, amazingly seconded by Labour, to freeze Council Tax in Warwick District is irresponsible and ineffective.
"They are relying on using £3.5m of the council's reserves to deliver a balanced budget for 2023/24."
The Lib Dem said their budget plan would have raised additional funding which they said would fund the Biodiversity Action Plan without reducing the Climate Emergency Action Plan; double the amount being spent on a cost of living support scheme to help the worst-off in our district, and reduced the council's reliance on reserves to fund core services, so that future cuts would have been less severe.
Cllr Boad added: "We welcomed the proposal to increase the maximum level of the Council Tax Reduction scheme and the Council Tax Support Fund, as these provide targeted help to those who need it most. But freezing the district council's portion of council tax does absolutely nothing to help those in need – it just heaps more pressure on the Council's medium-term finances.
"Further cuts to essential services are now inevitable."
Green Party councillors also expressed their concerns.
"There is a horrific £3.5m black hole in this Conservative budget and the only clear proposed action is to cut jobs and services even further" said Cllr Ian Davison, (Leamington Brunswick), leader of the Green Group on Warwick District Council, who proposed an amendment to the budget for a "modest" rise in the Council Tax.
"It seems that after the failed merger with Stratford, the Conservatives have given up trying to balance the books. But even with a 2.99 per cent rise, the council budget would suffer a massive cut over two years."
The Green Party said its budget proposals would generate an additional £305,072 in the year, which they said would would be used to "put the council's finances back on a more even keel", with an additional investment on a homeowners' retrofit programme in 2023/24.
Cllr Will Roberts (Leamington, Willes) said: "We have a £3.5 million blackhole to fix and our services are suffering. If we add this tax freeze to last year's tax freeze, it's effectively a £3 million loss to the council over the next five years. This will only have a negative impact on our services."
Cllr James Kennedy (Kenilworth, Park Hill) added: "Discretionary services – those that we are not legally required to provide - will be at particular risk as a result of the tax cut.
"Support for the community and voluntary sector to provide health and well-being and social and financial inclusion to their most vulnerable clients will be put at risk.
"So the best way to help those most affected by the cost-of-living crisis is not to offer a small handout to the most affluent people in our district – which is what the council tax freeze proposal achieves - but rather to ensure that council finances remain on a sound footing and reach those most in need of support by raising the Council Tax by 2.99 per cent."