Got a question for the four people hoping to be Rugby's next MP? Here's your chance to ask them in person
Rugbeians are invited to come and see their four parliamentary candidates at a hustings event to be held on Tuesday, December 3.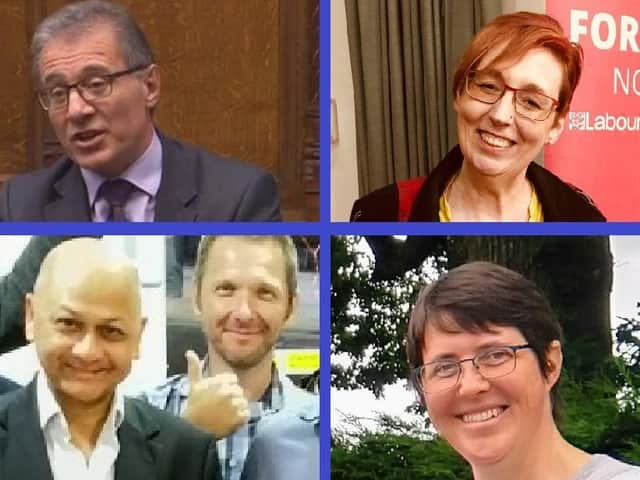 Top, L:R, Mark Pawsey, Debbie Bannigan. Bottom, L:R, Rana Das-Gupta, Becca Stevenson.
And now residents are invited to see the candidates speak at the hustings, which will be held at Rugby Evangelical Free Church, (also known as The Terrace Church) starting from 7pm.
Organiser Phil Shepherd said: "We welcome; not only members of other churches, all from the constituency to see and hear the candidates.
"Questions through the chair will be invited from the members of the public as well churches."
Rugby's candidates are: Mark Pawsey (Conservatives), Debbie Bannigan (Labour), Rana Das-Gupta (Lib Dem) and Becca Stevenson for the Greens.