At the annual meeting of the council yesterday (Wednesday May 17) Councillor Ian Davison (Green, Leamington Brunswick) was unanimously voted in as leader after his party emerged with the most seats – 14 – but no majority from the recent local elections.
Labour have 11 and the Liberals 10 after the Conservatives, who had been in charge, suffered heavy losses and dropped to six, leaving all parties well short of the 23 needed to take sole control.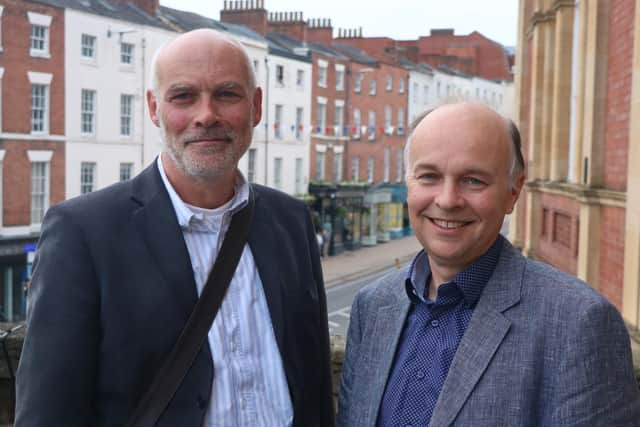 The deal means Labour Councillor Chris King (Leamington Clarendon) will be deputy leader and take on responsibility for place – a cabinet post which includes planning policy, delivery and enforcement and building control.
Nine cabinet members will head up the council's major service areas with five Greens and four Labour at the top table, scotching Liberal leader Councillor Alan Boad's (Leamington Lillington) vision for a power-sharing rainbow cabinet.
"At the elections, the public clearly made a choice," he said.
"They wanted collaborative work across the council and that gave rise to the thought of a rainbow coalition, which unfortunately did not prove to be the case. The two biggest groups got together to decide they would be running the council, which is fine.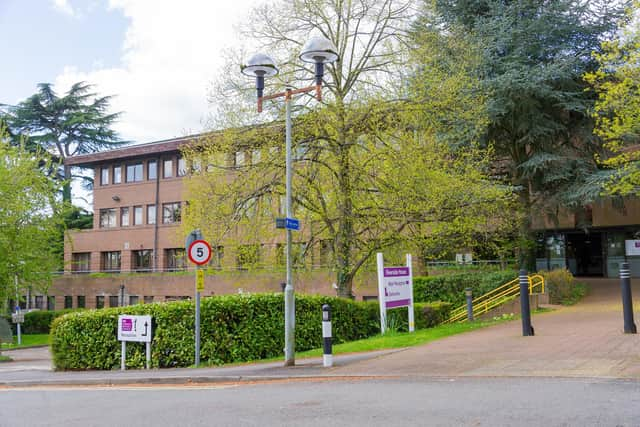 "While we were in discussions, I did ask both leaders for their manifestos to see if we could move forward on a combined programme.
"Unfortunately, when neither of them have a manifesto, it is somewhat difficult.
"From the Green Party we had some aspirations but it has to be said those were not as high as I expected they might have been.
"We found it very difficult. Ian and I had discussions but we couldn't work with the Greens on their own given they clearly told the public that they are all independent thinkers, would vote as they felt and weren't whipped (bound to vote together).
"As far as we are concerned that is clearly not sustainable for an administration of the council.
"You need to know where you are going and have certainty about it.
"It will be interesting to see how it goes.
"I am reminded of Princess Diana's comments that there was always someone else in the room and I just wonder whether that will be the case here or not. We will wait to see.
"It is with regret that we will vote for the leader, who doesn't happen to live in the district but that is the way things are – it is the first time ever, I think.
"We are voting in the interests of getting the council moving because we cannot have stalemate for too long, but we will clearly be leading the opposition and holding them to account once we actually know what the direction of travel is and what the policies are."
Cllr Davison vowed to "work as hard as I can to improve the lives of all residents while helping to tackle the climate and ecological emergencies".
He expressed his "wish to continue the ethos of transparency, respect and collaboration that Councillor Andrew Day, the previous leader, promoted so effectively".
"I am keen for this openness to continue and will seek opportunities for councillors who are not in the administration to contribute to policy development, including the business strategy," he said.
"I won't respond further to Councillor Boad's comments at the moment because I am trying to be as collaborative as we can. I wouldn't want to introduce further divisions at this stage.
"Since the election, I have spoken to the other four group leaders and I am delighted we have agreed to form a Green-Labour administration.
"As the two largest parties, this is the simplest administration that best represents the wishes of the electorate.
"In addition, our negotiations suggest there will be strong, trusted working relationships and we have a shared vision of how to move the council forward."
For the Greens, Councillor Jonathan Chilvers (Leamington Brunswick), who leads his party on Warwickshire County Council, will be portfolio holder for resources with Councillor James Kennedy (Kenilworth Park Hill) taking care of climate change – an area that Cllr Davison said is set to be renamed.
Newcomer Councillor Ella Billiald (Leamington Willes) will oversee arts and economy while Councillor Will Roberts (Leamington Willes) tackles neighbourhood.
The other three Labour councillors taking cabinet roles were only elected this month.
Councillor Katie Hunt (Leamington Clarendon) will look after safer communities, leisure and environment, Councillor Jessica Harrison's (Leamington Clarendon) remit will be transformation and Councillor Paul Wightman (Warwick All Saints & Woodloes) is to lead the authority's work on housing.
After the meeting Councillor Davison said that stabilising the Council's finances was a top priority: "The previous Conservative administration have left a significant financial black hole without a plan to balance the budget. Green and Labour will work together to put the finances back on an even keel through sensible, evidence based long term decision making.
"We will also prioritise reducing energy bills for residents and the Council with insulation and energy generation."
Cllr King added: "We will work hard in the coming years to improve services like rubbish collection, flytipping and planning enforcement.
"Despite the best efforts of our excellent staff the number of vacancies we have means the Council is not currently providing the level of service that residents deserve and expect."We will also develop a local plan that is ambitious in creating affordable, healthy places to live with good facilities, whilst prioritising building on brownfield sites."
Both parties have said they are committed to working together to address the climate and ecological emergencies, particularly by supporting community groups and residents to improve their own local green spaces and environment.