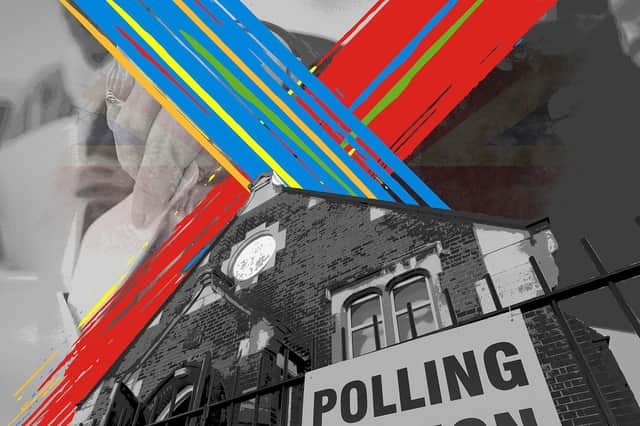 The leadership of Warwick District Council could be decided after, rather than by, Thursday's elections with group leaders expecting no party to win outright control.
All 44 district seats are up for grabs on the authority that deals with housing, planning, council tax collection and rubbish among other things.
If a political party has more than half – 23 in Warwick's case – of the elected councillors, it forms a cabinet to take charge of how the council fulfils its duties.
If no party has enough to go it alone, it is known as being under no overall control. The party with the most seats gets the first crack at forming partnerships with others to lead the way.
When the Warwick district last elected in 2019, the Conservatives lost overall control but had 19 seats and joined forces with the three councillors from Whitnash Residents' Association to form a minority administration.
The tight numbers were then depleted when three Tories – Jacqui Grey, Terry Morris and David Norris – became independent over the course of 2022.
The Liberal Democrats hold nine seats going into the elections, seven of which were gained in 2019, with the Green Party holding eight having also added seven four years ago.
That, plus the national political landscape, has united all five party leaders behind one prediction – that this election is completely unpredictable.
Liberal Democrat leader Councillor Alan Boad (Leamington Lillington) said it would be decided on "the service people get from their local council, how good they are".
"We are feeling reasonably optimistic but the electorate will decide," he added.
"The only prediction I will make is that it will stay no overall control but I think the numbers will change between the parties."
He said it would be impossible to comment on any alliances his party may make prior to knowing the results.
Current leader Councillor Andrew Day (Bishop's Tachbrook) said the Conservatives would be the only party to stand in every ward.
"We are trying to give residents the best democratic choice available and we are campaigning on local issues. We think we have a strong track record of addressing those issues over the past four years," he said.
"Every party is working hard on their patches and I am taking nothing for granted – on my patch, there are two candidates from every party and there has been a lot of change.
"More than half of the electors in this ward were not here four years ago, they are new residents."
Labour leader Councillor Mini Mangat (Leamington Willes), who is standing in Warwick Myton & Heathcote this time, said this would be the most unpredictable election she could recall.
"There might be a big swing away from the Tories nationally but you just never know," she said.
"Sometimes you know the picture locally but everyone is working so hard, all parties, and I think it is very difficult to call.
"We have some wards we would like to think of as safer and in an ideal world, we would like to have more than (Labour's current) five seats but it is in the hands of the people."
She cited clean and tidy streets, inclusive communities that are accessible, climate change and clean air as key issues, but the rate of housing development across the patch has topped the concerns of residents she has spoken to.
"We need homes but we need them to be sustainable and accessible with infrastructure," she added.
"I have spoken to people who have to get into a car to go anywhere, there is nothing near them and I think we should be creating communities, not isolating people."
Councillor Ian Davison (Leamington Brunswick) said the Green Party hoped to add to its seats again.
"We are hoping to improve. How much by, we don't know," he said.
"There is no overall control at the moment and we are expecting that to be the case again.
"We would like to be in a joint administration and expect some sort of coalition or agreement.
"We are open to negotiations with all parties. I am happy to talk to everybody, whether the others are happy to talk to us is a different issue."
On the key issues, he added: "In central Leamington, cost of living, heating bills and congestion are big issues. In many of the rural areas and the outskirts, house building, how much is going up and being planned, is a big issue as well."
Whitnash Residents' Association may only be standing for three seats but proved to be kingmakers last time with group leader Councillor Judith Falp (Whitnash) happy for history to repeat itself.
"It is very difficult to call, it could be a rainbow cabinet with a number of parties working together, possibly with the Conservatives having the most seats," she said.
"It will depend on the numbers the Conservatives get. I'm not sure whether we will get three or four (parties) together.
"I hope we have a similar situation to four years ago where we made the overall majority because there is no doubt that Whitnash benefited from being part of the administration.
"We will consider working with any parties. I will wait to see, if we do hold any kind of balance, how Whitnash will benefit from it. We have said in our manifesto that it will be done on a case-by-case basis while bearing in mind that we have to think of the whole of Warwick district as well."