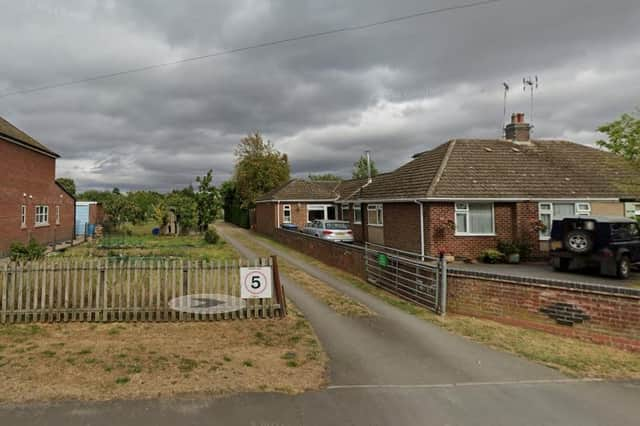 You can't live on an allotment – but last week's Rugby Borough Council elections highlighted you can use one as a qualification for standing as a candidate.
In an election that saw some spiky debates about people living in a different part of the town from the ward they hoped to represent, voters in Bilton went to the polls with the paperwork showing Conservative candidate Lisa Parker had an unnamed address in a different county, Northamptonshire.
That has been the case for a number of years but on this occasion the Advertiser was told she had used plot 19B at Alwyn Road allotments to qualify as a candidate to stand for re-election in a borough where she doesn't live or pay council tax to, for services.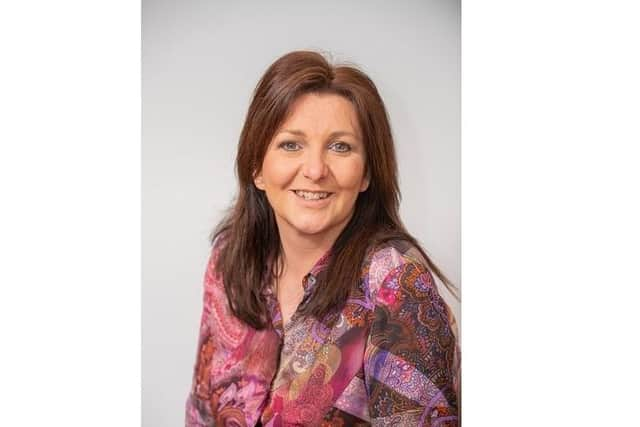 She is a trustee of the Bilton Poor's Land charity which runs the allotments so it is perhaps no surprise she has a plot there.
Her agent and high-profile member of the Conservatives in Rugby, Jill-Simpson Vince, told the paper: "Rugby Conservative Association clarified Cllr Lisa Parker's eligibility to stand again as a councillor in May 2022.
"We were aware that Lisa now lived and predominantly worked outside Rugby, however there are criteria in terms of home or land ownership.
"Lisa informed us that she had a tenancy agreement on an allotment. We contacted the Electoral Commission to ask the question around allotments and eligibility.
"The Electoral Commission confirmed that Cllr Parker was able to put forward the allotment.
"They said because of the way the legislation is framed, this could include an allotment, providing there is a legal agreement in place for the land and has been for the previous 12 months.
"Cllr Parker has a tenancy agreement for the allotment which has been in place for some time. 'Occupied' in this case means she has worked on the land during that period of time."
The Electoral Commission was not so forthcoming under questioning from the Advertiser.
Despite defining the qualifying standards, it refused to confirm an allotment was sufficient grounds to meet its 'occupying' standard, stressing it was for the candidate to judge if they met the necessary standards.
A spokesperson said: "The Commission doesn't take a view of on whether a specific property type would count as occupied land as there is no definitive list in legislation or guidance on which forms of land qualify. As a result, I can't provide a straightforward yes or no, I'm afraid.
"It is for this reason that candidates need to seek their own legal advice.
"We don't confirm to candidates or agents whether they are qualified, we can only point them to the guidance."
They said this guidance on standing as a candidate sets out the criteria for land occupation as follows:
- 'You must also have 'occupied' the land or premises. Therefore, in addition to establishing legal ownership or legal tenancy, you must establish that you have actually occupied the land or premises. This is a question of fact in each case. The interpretation of the term 'occupy' in other legal contexts suggests that it is not necessary for a person to be personally resident on the land or premises (which may in any event be covered by the qualification of 'lived in the local authority')'.
- 'However, it does require something to be actually done on the land or premises – an empty unlocked house cannot be described as 'occupied', for example. It also requires a sufficient degree of control to exclude or prevent others from interfering with the land or premises. If you have sub-let all of your land or premises to another person, this will point against you having 'occupied' it yourself'.
The spokesperson also pointed out that the returning officer who runs each set of elections is not empowered to check or question the paperwork received: "The returning officer will accept a nomination on face value."
As these are the rules that apply nationally, we asked what checks and balances there were for a system that seemed to not have the obvious rule that the returning officer could check the validity of a nomination.
The Commission spokesperson said: "If someone believes that a candidate has made a false statement on a nomination form, then this would be an electoral offence and a matter for the police, who are responsible for investigating electoral fraud.
"Every police force has a dedicated Single Point of Contact Officer who will be able to provide advice to ensure that the allegations are properly investigated."
The outcome of the election saw Cllr Parker re-elected with 787 votes; Stephen Pimm for the Lib Dems was second on 712; Colin Mander, Labour, got 555; and Benjamin Gladwin, Green, 115.
The Advertiser has since made approaches to Cllr Parker – copied into her agent – to ask a number of questions.
These included why she still wanted to stand in Bilton, what use she made of the Alwyn Road allotment; whether she had any concerns that using allotments in this way would encourage people to try to buy up allotments for housing; and 'At what point do you think it would become a problem if other councillors followed your lead and didn't live in Rugby borough? How many non-resident councillors would you think is too many?'.
No reply has been received at the time of writing.