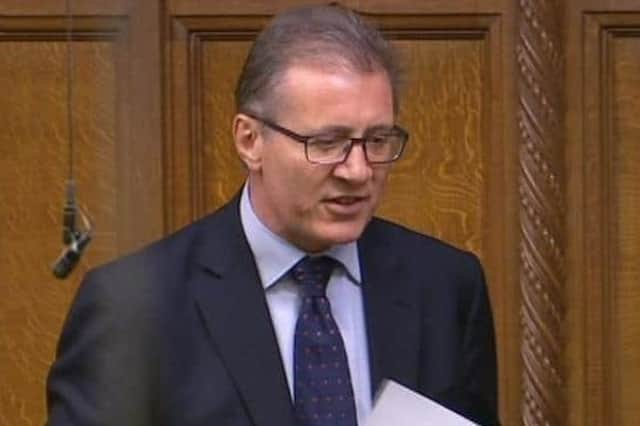 The searchable database from Sky News and Tortoise Media caused a stir when it was released and shared at the weekend, making it easier for anyone to get information about the earnings and donations declared by MPs and elsewhere in the Westminster system.
It's based on freely-available information but its creators put in the hard work to bring it all together and show how much MPs are earning beyond their salaries.
Charts of top tean earners were created - and tended to feature former prime ministers and ministers, plus others who have been a household name.
With Mr Pawsey having led a lower-profile existence in his time as MP, his figures didn't attract national attention but still stirred interest in the constituency.
It has been well documented that since April 1, 2020 he has received a director's fee as chairman of the Foodservice Packaging Association, which is declared as £2,500 a month for working up to 32 hours a month.
But there's a fascinating insight in the category of gifts, benefits and hospitality from UK sources.
Here, he logged three entries for July 2022 – two tickets for golf's Open from R&A Championships Ltd valued at £900; two tickets for the Commonwealth Games rugby 7s from Reckitt Benckiser, valued at £570; and two tickets and hospitality for Garsington Opera from Urban&Civic, valued at £600.
A spokesperson for the MP told the Advertiser: "Over the course of a year Mark, in common with all MPs, receives a considerable number of invitations to events in, around, and outside of Rugby and Bulkington. He turns down the vast majority of those that are outside of his constituency but did accept a small number over the summer which are all, of course, appropriately and transparently registered."
He pointed out all three were social events, with the golf invite in part reflecting that neighbouring MP Craig Tracey, representing North Warwickshire and Bedworth, is chair of the All-Party Parliamentary Group for Golf; that his love of rugby is well-known and the Commonwealth events were in Coventry and that with Houlton being in his constituency he often meets with Urban&Civic for updates on its progress, which led to the opera invite.
A spokesperson for Urban&Civic added: "Mr Pawsey accepted a social invitation to attend Garsington Opera. Chief executive Nigel Hugill is a former recent chair of the Royal Shakespeare Company and maintains a wide range of cultural associations."
The Westminster Accounts database also highlights the detail that Mr Pawsey travelled as part of the All-Party Parliamentary Group on Georgia and visited the country from April 4-8, 2022, declaring the value of accommodation for the four nights, transport and hospitality as £485.
The database allows you to search for any of the MPs representing Advertiser readers or beyond, just look for Westminster Accounts online.