Cllr Jeff Morgan (Con, Bulkington & Whitestone), the county's portfolio holder for children and families until Tuesday's cabinet changes, was less than impressed that neither strategic director for people Nigel Minns nor assistant director for children and families John Coleman were present at this week's meeting of the corporate parenting panel.
Corporate parenting relates to children who are taken into care, an area the county is responsible for, and part of Cllr Morgan's post was to chair the panel that runs the rule over the council's work.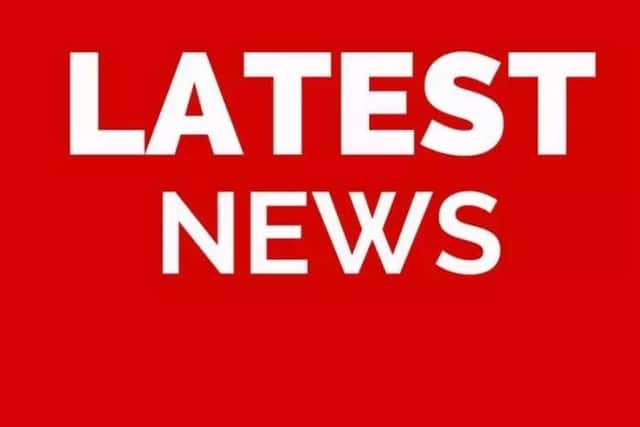 It sees directors and staff at the council report to a six-strong team of councillors who ask questions, provide ideas and challenge where necessary.
Monday's meeting had been rescheduled from the end of March with an update on children who are in the care of the council, how the council's corporate parenting is performing and the stability of the placements that Warwickshire provides for children in its care included on the agenda.
Two of the six councillors were absent. Apologies were received from Councillor Penny-Anne O'Donnell (Con, Wellesbourne) but there was "nothing from" Councillor Caroline Phillips (Lab, Nuneaton Abbey).
As well as the directors being absent, apologies were received from Deborah McGarvey, recently listed as an operational team leader, while there was no explanation for the absence of George Shipman, a service manager in safeguarding communities who had been down to provide a verbal update on the Vanguard Project.
Having discovered Mr Coleman would not be present, Cllr Morgan said: "I am a bit surprised at that to be honest, Nigel is not here either so I think we are a little bit short."
After further absences were established, Cllr Morgan said: "This isn't good. If people can't make it I certainly expect them to submit apologies, and preferably let me know as well.
"We will carry on but I want it to be minuted that this is irregular and not good. This is a crucial meeting for looking after young people and we need to raise the regard to which it is viewed by members and officers alike.
"I am disappointed we have not got more people here but I am pleased to see those who are present."
A Warwickshire County Council statement: "The Corporate Parenting Panel is an important meeting of the council.
"Although, as officers, they are not formal members of the panel, Nigel Minns and John Coleman regularly attend these meetings. A number of other councillors and senior officers also attend depending on the agenda.
"Unfortunately, this meeting had been rescheduled and neither Nigel nor John was able to attend due to other commitments. However, Sharon Shaw, the service manager for corporate parenting, was present to support elected members at the meeting."
Cllr Morgan moved into the non-political role of vice-chair of the council on Tuesday.
He will be replaced as portfolio holder for children and families by Conservative colleague Councillor Sue Markham (Bedworth North), an existing member of the corporate parenting panel who attended Monday's meeting.
"Stepping down from children's services is a wrench," said Cllr Morgan.
"I know it is going to be difficult, I know I will miss it but it is the right thing to do at the right time. I know my successor will have full support of the excellent officers we have here.
"I would like to thank everyone for this opportunity and really look forward to being the back-up for my friendly colleague Councillor Chris Kettle, the new chairman."