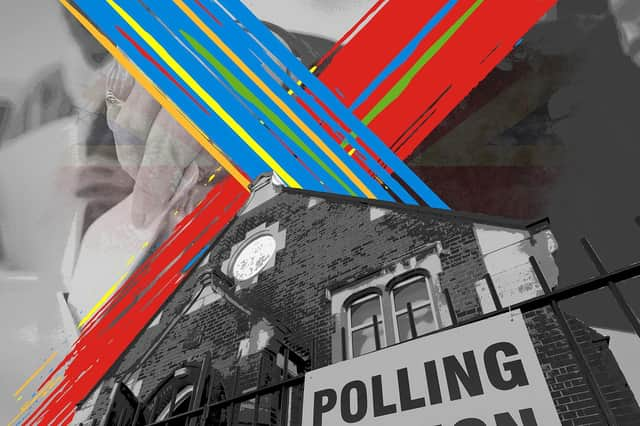 Voters in the Warwick district will be going to the polling stations on Thursday May 4 for the local elections.All of Warwick District Council's 44 seats will go to the ballot box, with representatives standing for the Conservatives, Labour, Liberal Democrats, Greens, Whitnash Residents Association, UKIP, Heritage Party and Reform UK.Here are the list of how many people will be standing for each party:Conservatives: 44Lib Dems: 41Greens: 37Labour: 30Whitnash Residents Association (Independent): 3Heritage Party: 1Reform UK: 1
UKIP: 1Although the Conservatives currently have the majority of seats on the council, no party has overall control of the council.
To download the full list of candidates, click here.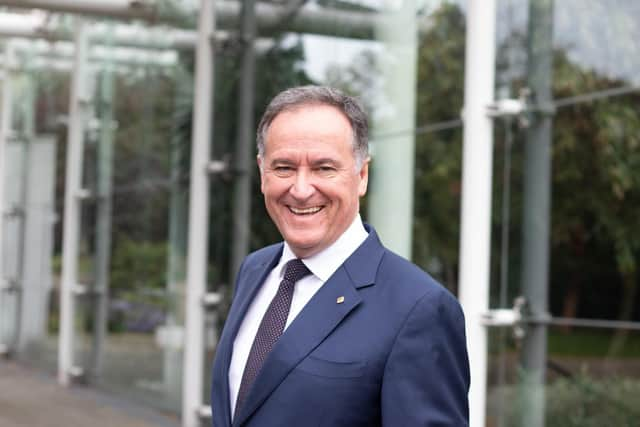 We asked each party to write a piece on why people should vote for them - and here are their submissions (in alphabetical order).
ConservativesThis election will have a big impact on our future.The last four years have thrown up unexpected challenges to our way of life, and real opportunities to positively shape our community. Throughout, your team of local Conservative councillors have remained focused, finding common ground and establishing good partnerships to break through, and get the things done that matter to our whole community. The results achieved have been worth all the hard work.Sound leadership, based on Conservative principles, has delivered investment into improving our services; secured day-to-day savings thanks to new ways of working, and won major government grants to transform our towns, council homes and community facilities.These successes mean that we've been able to freeze our Council Tax again, while prudently setting aside £6m to strengthen council reserves this year, ready for the next 'rainy day'.Action has been taken to provide hundreds of good quality affordable homes, slashing the waiting list for a new council house. Climate change is being tackled, not only by investing in tree planting and biodiversity schemes, but also by developing leading planning policies, so future building will be to net zero carbon standards. Beautiful new community centres, leisure and play facilities have also been built; country parks and open green spaces created and enhanced, all strengthening our way of life.Throughout the Covid pandemic your Conservative-led council was there backing local businesses and those at risk. We were also ready to host the local Commonwealth Games events, Jubilee celebrations and Her Majesty's funeral, in addition to an award winning programme of local events and festivals.Looking to the future, we've laid the foundations for an array of exciting opportunities which this positive plan will build upon, but only with your support on Thursday May 4.
Green PartyThe key Green Party priority is efficient services that help everyone, particularly our most vulnerable, and make our area special. This will be challenging due to the financial mess created by Conservative, Labour and Independents voting for budgets that leave a £3.5m black hole with no balanced medium term financial plan. Without a sensible approach to finance, 'discretionary' services such as community centres and the arts could close; we even risk jeopardising basic services like waste and litter collection, planning enforcement, and tackling homelessness.The cost-of-living crisis highlights the need for residents to dramatically reduce their heating bills, which is why the Green Party will create a retrofit programme that supports renters and homeowners to insulate properties and reduce energy bills. We will also reduce energy bills in council buildings, helping meet the council's net zero target and saving money for the taxpayer.The Conservative-run councils have allowed developers to get away with building 1000s of houses without the right transport infrastructure or facilities like GPs and shops. The changes down Europa Way are costing £40m but even by their own calculations, congestion will still be terrible; it will be difficult and dangerous for some residents to walk to the shops. For years, the Green Party has been campaigning for safer walking and cycle routes for short journeys to school, leisure and work so when we do need to use our cars we're not stuck in traffic.Similarly, Greens will continue to campaign to keep the green corridor between Kenilworth and Coventry and stop the Conservative's plan for a new A46 link road. With all the development in Kenilworth, we need to enhance our green spaces – helping nature to help us.The cost-of-living crisis, inflation and the skills shortages mean there's no quick fix to solve the problems we face, but Green Party councillors are always looking for prudent, positive, and practical solutions. We will continue to listen to and work with residents, community groups and other political parties to achieve these aims.
LabourLabour always puts people first. Our priority is the quality of life of residents and supporting local businesses. We want to create an inclusive, vibrant, and fair community for everyone in Warwick District.In this election choose councillors who will prioritise people, not politics.Labour voted to freeze Council Tax as we recognise it's not just the most vulnerable that need help, many people are struggling. Labour also secured further vital funding of £52K for local foodbanks which is help for those who need help now.In our towns we want to revitalise our high streets, stop antisocial behaviour, and preserve the historic legacy that makes Warwick,Leamington and Kenilworth so special. We also need to look to the future and support our local industry success stories, so people can build careers here.In the last few years, we've seen Warwick, Leamington and Kenilworth grow, and we've welcomed new people into our district. What we need now is more affordable homes and good quality social housing for people to rent.Developments also need to have the right infrastructure in place, so residents don't have to travel for a pint of milk or loaf of bread. Developers need to be stopped from moving on until they have honoured promises they have made. Labour councillors will continue to influence proposals to license all Houses of Multiple Occupation, which will also help to control waste and antisocial behaviour.Labour introduced the motion which declared a Climate Change Emergency here. We need to improve our air quality urgently and make sure homes are better insulated, saving residents money, and saving energy.Our candidates bring diverse experiences and perspectives, but we are united in our shared values of fairness, justice, and equality. We understand the challenges facing our communities and have the experience and determination to find practical solutions. Most of all we want to create a community where everyone feels safe and valued, regardless of their background.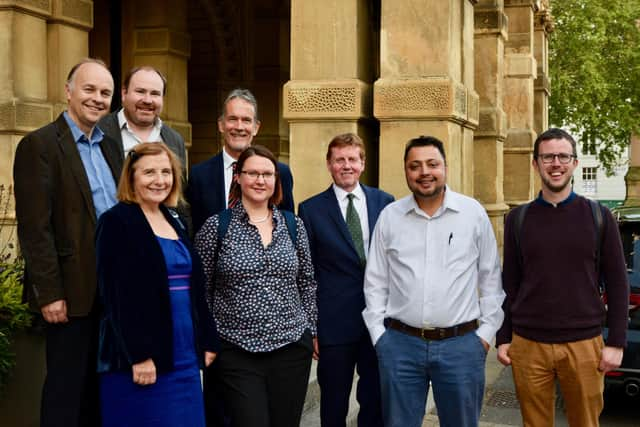 Liberal DemocratsThe past four years on the district council have been challenging in many ways, with the Covid pandemic and then the energy and cost of living crisis.What was even more surprising to some was the fact that all of the political parties could actually work together to run the council whilst still retaining an effective challenge through scrutiny.Here are some of our aims for the council:- Ensure value for money and effective service delivery. In particular we will ensure that the council is inclusive: no one should be excluded by the digital divide, such as experienced with the 123+ waste collection service.- Warwick district is a great place to do business and the benefits of a strong and diverse local economy should be felt by everyone. We need to help our town centres to renew and adapt for a changing future and to remain the focal point for theircommunities.- The countryside near our towns and villages was of enormous importance to healthy living during the pandemic. We realise the importance of keeping the countryside between our towns and villages and the importance of stopping urban sprawl. We will work to protect this through the developing South Warwickshire Local Plan. We will explore the possibility of new settlements to meet our housing needs.- We acknowledge the high cost of housing in the District and will seek to rebalance the housing market to provide more 'affordable housing' for rent or shared ownership.- We support the tightening of HMO regulations and licensing by putting more responsibility on to the landlords for the management of properties and the behaviour of their tenants.- We will push for development of the Biodiversity Action Plan, urgently needed to protect wildlife.- We will accelerate the decarbonisation of all buildings owned by Warwick District Council and investigate and implement solar, wind and hydro energy generation and conservation measures in council-owned properties to reduce energy costs.
Whitnash Residents AssociationFor 47 years Whitnash Residents Association members have represented the town at all levels of local government. Free of any party political decisions we can work with a range of organisations putting Whitnash as the first priority.We fight all the town seats as well as the district (and county) as we feel it is important to have input at the very local level as well as higher tier authorities. Our candidates have all had input into the life of the town in different ways, not just at election times but all year round.Having successfully delivered the main priority in our neighborhood plan, a civic centre and library, we will look to make certain our play areas are kept up to date. We will support our natural environment, becoming bee friendly and work towards becoming carbon neutral, starting with the town council facilities. By encouraging development of cycle ways we will work to become a cycle friendly town.We will work with all political parties on a case by case basis with the Interests of Whitnash being our first priority. We still support the idea of looking at ways to take local government forward, to save money and improve services, such as unitary councils (with a preference to a north and south unitary) and continued working with the West Midlands Combined Authority.With our knowledge and experience of working at all levels in local government we will continue to support growth of the area to support employment but with the local areas gaining from that growth.So local people, with their hearts in the community of Whitnash, continuing to support the town as it has for many years, free of national party political agendas
Other candidatesGuy Chapman will be standing in the Leamington Lillington ward for the Heritage Party. This party was formed in 2020 under the banner of 'Protecting our Culture and Heritage'.The party says: "The Heritage Party exists to return to the principles of social conservatism, to reverse the cultural destruction wreaked by politically correct ideologies and to return to our true traditions and heritage."
Malcolm Sedgley will be standing in the Warwick Myton and Heathcote ward for the Reform UK party.The party stands under the banner 'Let's Make Britain Great'.The party says: "We must stand up for our core democratic values, our civil liberties, our right to free speech. Let's celebrate our pride in being British: our amazing culture, our unbreakable communities, our incredible heritage."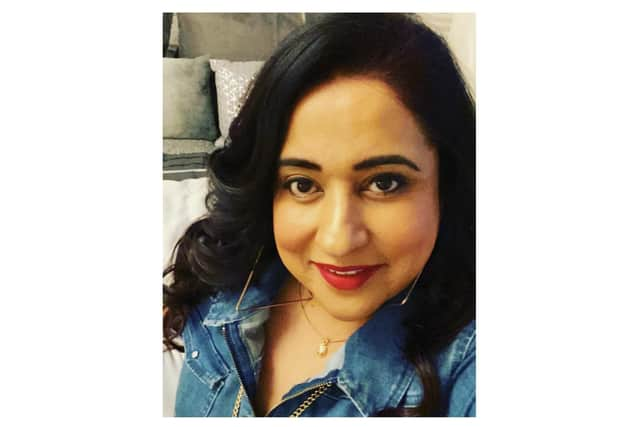 Laurie Steele will be standing in the Whitnash ward for the UKIP party.The party stands under the banner 'People not Politics' is known as a party that fought for Britain's exit - Brexit - from the EU in 2016.The party says: "We believe in a small state, freedom of speech and will always fight against the ever creeping establishment, cancel culture and wokeism."