Labour won two seats to take Rugby borough to no overall control.
The Conservatives remain the largest party but their councillors are likely to need the backing of political opponents to get things done.
One significant change is that leader of the council Seb Lowe (Con) lost – his Coton and Boughton seat went to Labour's Senthil Periasamy by 96 votes.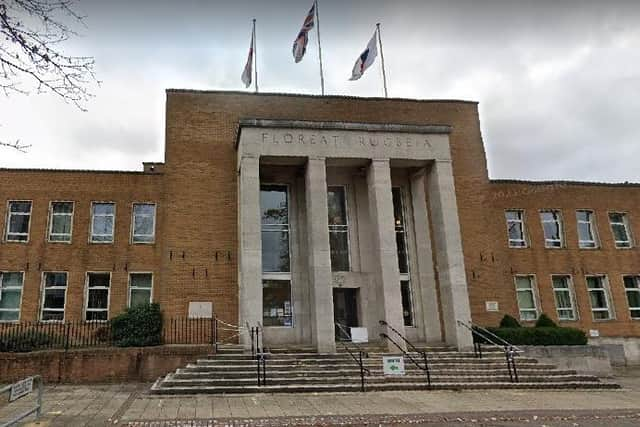 It was one of two Labour gains from the Tories, the other being in Admirals and Cawston, where Louise Robinson took the seat by 90 votes.
A third of the council's 42 seats were contested on Thursday with an average turnout of 33 per cent.
The changes have left the Conservatives down from 23 to 21, losing the crucial majority they held ahead of polling day.
While they are the biggest party, Labour are up to 12, having also held the three seats they were defending on Thursday. The Liberal Democrats held all three of theirs to remain on nine.
The Tories will need a new group leader, as will Labour, though for different reasons. Current leader Cllr Maggie O'Rourke (Benn) is stepping aside to become mayor – although that could have a significant bearing on the balance of power at the Town Hall.
Major decisions get referred to meetings for all councillors where a simple majority is required to pass or reject them.
Should there be a tie, the council's constitution – the set of rules it operates by – states the mayor gets a second, casting vote.
Meeting attendance could come into play, too, with absent councillors potentially swaying the numbers on key decisions at any given time.
Liberal Democrat leader Councillor Jerry Roodhouse, who successfully defended his Paddox seat this time, advocated a committee-style cabinet before the election and the new numbers have not altered his thinking.
Highlighting the need to control growth, introduce a country park and implement "a whole host of other things" relating to health services in Rugby, he said: "I won't enter into a coalition with anyone myself.
"Going forward it is up to the other political parties to approach us and have a grown-up conversation about what is best for the people of Rugby and the communities.
"If that means picking the best talent from all the political parties, let's do that. What is wrong with that if it works for local people, rather than saying it has to be this party or that party?
"At a local level, can we move away from that and actually focus on the issues at hand?
"That is how it should be at a local level and I have felt that for a long time.
"Going back, Rugby used to have a rainbow cabinet and it did serve the people of Rugby well at that point. No one party has the font of all knowledge to resolve all problems."
Cllr O'Rourke reflected on a "really positive day" for Labour with her successor as group leader to be announced "later in the week".
"Even in the wards we didn't take, we made significant percentage gains. Had this been a general election, we would have won it so we are on the right track," she said.
"We are going to keep going. We have a plan, our five pledges to renew and rebuild Rugby, bringing back the town centre and build our infrastructure again, plus the things that are really important to people like their local services – the NHS, dentist services, GPs.
"We are listening to what people say."
Mr Lowe encouraged his colleagues to act swiftly in appointing his successor and reflected on an overall picture that was better for the Conservatives in Rugby than in other areas.
"If you look at the trends nationally, Conservatives have lost seats all over the place," he said.
"Looking at it in that context, the result we had in Rugby was not too bad, we only lost two seats and neither by a huge number.
"In both, I think the number of votes we had actually went up, which is great, but unfortunately Labour got slightly more which is why we are in the position that we are."
On his own seat, he reflected: "I always knew it would be a bit of a battle because of the results that happened last year and while I am disappointed, it is one that we always knew was possibly on the cards."
At a national level he remains optimistic, predicting "a swing back to the Conservatives" at the next general election.
He believes prime minister Rishi Sunak can turn things around.
"I am sure anyone from any political party who has pounded the streets over the past few weeks would say there is a huge amount of dissatisfaction with politics at the moment and the national picture is not as good as it could be," he said.
"I think the national government led by Rishi Sunak is doing a good job but part of doing a good job and doing it properly is accepting that it takes time for those results to show through.
"He is not about quick fixes, he is about long-term solutions to the problems the country faces.
"It is my belief that he is providing those long-term solutions and by the next general election, we will see a swing back to the Conservatives."