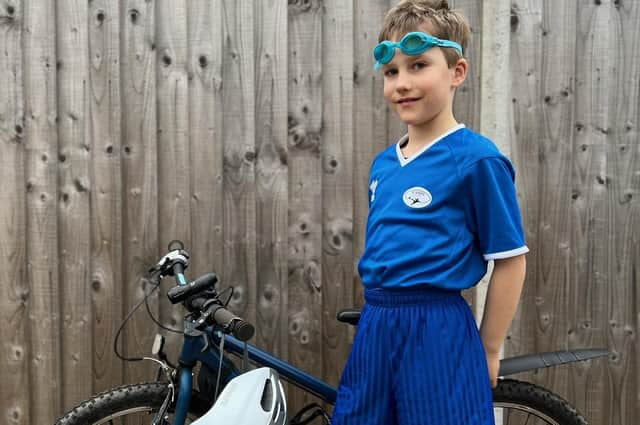 James Cartwright will undertake a two-mile run, a 10-mile bike ride and a half-mile swim on Sunday March 12.
The challenge will start and finish at The Warwickshire Golf & Country Club in Leek Wootton, where club director Patrick Ferguson and his team are '100 per cent in support' of James's efforts.
James decided he wanted to raise money for Comic Relief and devised the challenge based on his favourite sporting activities. He and his dad have been training for the challenge since January, slowly increasing the distances each week.
James said: "I decided I wanted to raise money for Comic Relief because I think it's unfair that some people in the world don't have as much money or food as us."