Third teenager dies following horrific crash in south Warwickshire as school names students who lost their lives
The school has written to parents and pupils to confirm the tragic news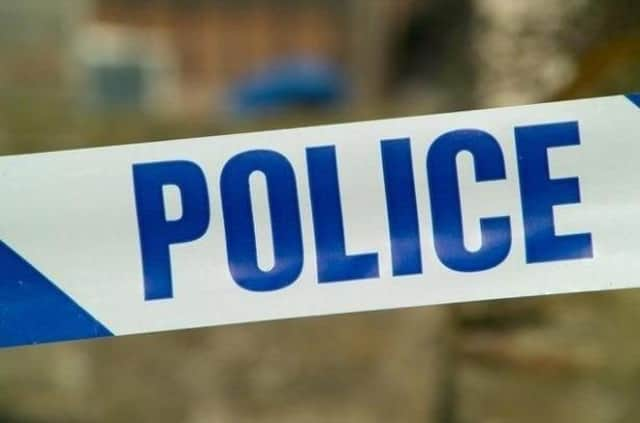 A third teenager has died following Friday's horrific crash near Shipston.
They were all Year 12 (lower sixth) students at Chipping Campden School.
The school has written to parents and pupils to confirm the tragic news - and to confirm the names of those involved in the tragedy, which happened on the B4035 Campden Road, near to Portobello Crossroads.
Head teacher John Sanderson: "Yesterday, Warwickshire Police confirmed in their communication with the school that Harry Purcell and Matilda (Tilly) Seccombe had tragically died as a result of the injuries sustained in the accident.
"This morning they contacted me again to share the news that Frank Wormald had also died of his injuries."
"There are no words that I can find to express the sense of loss that we feel, both as a community and for Harry's, Tilly's, and Frank's families and close friends.
"Each one of these young people has been part of our extended school family and each loss is felt profoundly.
"In time, I would like to try and find the words to pay tribute to each of the young people we have lost, as each was remarkable and unique, having touched the lives of so many in such profound ways.
"The Police were also able to update me on the fourth occupant of the vehicle, Edward Spencer, who remains in a serious but stable condition in hospital.
"We continue to hope and pray that he will make good progress in recovering from his injuries over the coming weeks and months. Edward and his family are very much in our thoughts."
The school's flag has been set at half-mast and books of condolence have been started. Gloucestershire's Education Psychology team will also be talking to pupils as they return back to school.
The headteacher went on to express his "sincere thanks for the professional and personal help and advice that has been offered to us at school over the last 48 hours," adding: "This is a very difficult time for us all but there is strength and hope in knowing we walk it together."
Three occupants from another vehicle involved in the crash – a woman and two children - all sustained serious injuries and are in a stable condition in hospital.
The deaths have had a big effect on the local communities and people have been laying flowers at the scene.
Shipston on Stour Town Council said: "The Mayor, counsellors and staff of Shipston-on-Stour town council were saddened to learn of the tragic incident accident that occurred on the road between Chipping Campden and Shipston on Stour involving year 12 students at Chipping Campden school on their return journey to Shipston on Friday afternoon. Our heartfelt thoughts and prayers go out to all the families and friends at this sad time.
"St Edmund's Church will remain open after the Sunday morning service should anyone wish to light a candle, write a message or gather with friends."