This was the scene after a crash that led to traffic delays today (Monday) near Warwick and Leamington
A motorhome lost control in the wet and collided with the central barrier on the M40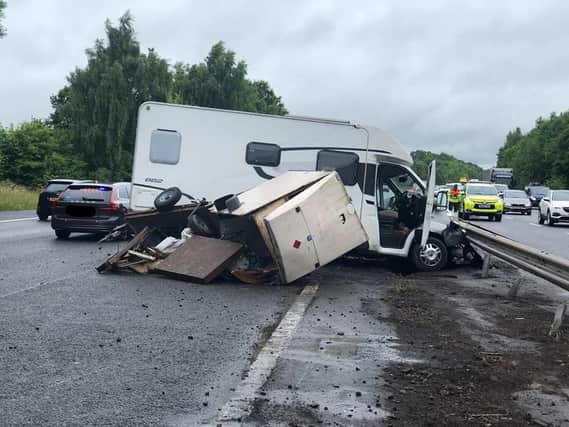 This was the scene after a crash that let to traffic delays today (Monday) near Warwick and Leamington.
A motorhome lost control in the wet and collided with the central barrier on the M40 near junction 15.
It led to delays on both the northbound and southbound carriageways.
Warwickshire Police said: "We attended the scene and assisted National Highways with lane closures whilst recovery was arranged."