The Lutterworth community has come together in support of those affected by the devastating fire at The Shambles pub.
Emergency services were called to the historic venue at the heart of the town centre after its thatched roof caught fire. Firefighters remain at the scene today (Tuesday), dampening down the area to ensure the flames are fully extinguished.
There were no injuries reported although one person has been treated for smoke inhalation.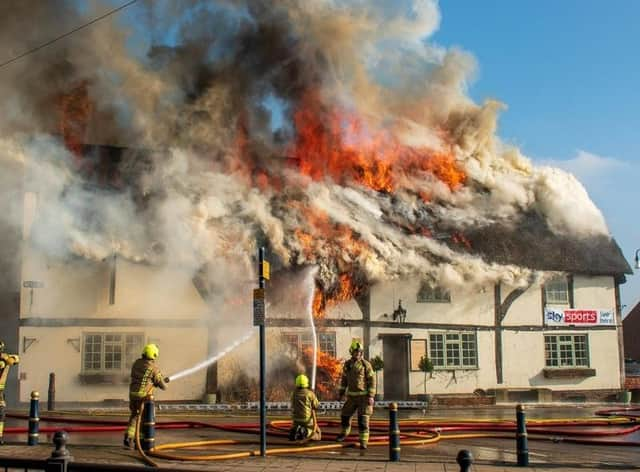 Businesses and individuals are reaching out with offers of help and heartfelt words to the businessowners, their family and staff.
An online fundraiser has received donations of over £1,100 in less than 24 hours.
South Leicestershire MP Alberto Costa described the pub as a 'real landmark'.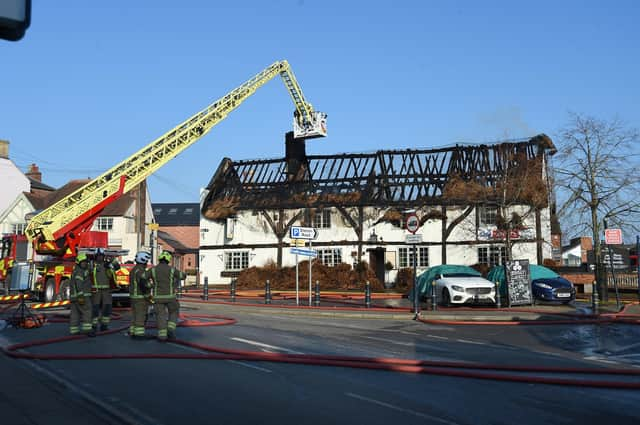 He said: "I was horrified to see the devastating fire at the Shambles Pub in Lutterworth. The historic coaching inn has been at the very heart of Lutterworth for several centuries, and it is a firm favourite for my constituents and visitors to South Leicestershire. I was terribly sorry to see the destruction that the fire has caused, though of course I am reassured that all customers and staff were safely evacuated thanks to the excellent work of Leicestershire Fire and Rescue.
He added that he has been "hugely encouraged by the response from the people of Lutterworth", in particular the online fundraising page.
"This is a real demonstration of the wonderful community spirit we have in Lutterworth and I know that the good people of South Leicestershire will continue doing all they can to support the landlord, their family and the pub's staff at this most difficult time," added the MP.
Fellow pub The Unicorn Inn Lutterworth has offered any Shambles staff stuck for work to get in touch.
A spokesperson said: "We are a very close community and many of our customers also drink in The Shambles so we know how devastated people are. We are saddened by what has happened yesterday and would like to help in any way we can."