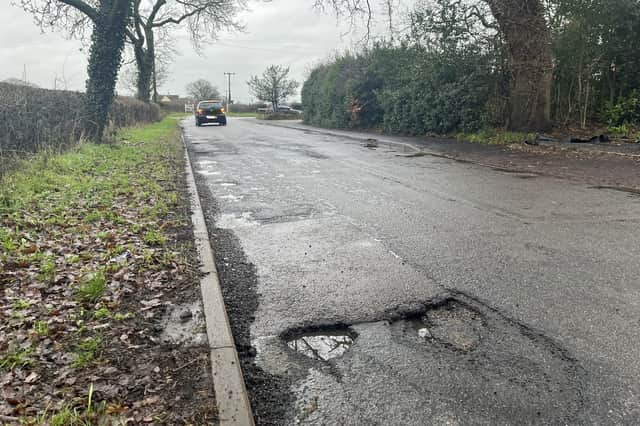 There are bigger things to worry about at present but we also know people find it alarming when a serious pothole damages their car, rattles their passengers or throws people on bikes out of the saddle.
And this is the time of year when the weather conspires to open up new holes or make existing one worse.
The highways authority for Advertiser readers in Warwickshire is the county council and we encourage anyone with a favourite pothole to report it – and to use the highways claim form also provided online, if appropriate – but also share details with us so we can warn other readers and check that the repairs are taking place according to the council's own standards.
We'll kick things off with the curious case of Cawston Lane in Dunchurch which has a string of potholes, just after the Northampton Lane junction if you are approaching from Cawston.
It's been a problem for months but when a team turned up last year they resurfaced the pavement and not the road, which has continued to deteriorate, prompting drivers to slalom round the worst of the holes.
That brings its own dangers for those coming the opposite way and not knowing that a sudden swerve could be in the offing.
So take care if you're in that area – and if you have got either a single massive pothole or a string of issues like this, then let the Advertiser know, email Pothole Watch at: [email protected]