Pothole Watch: Reader points us to problems in Rugby's Buchanan Road
This week another reader has tipped us off about a pothole problem well worth steering clear of.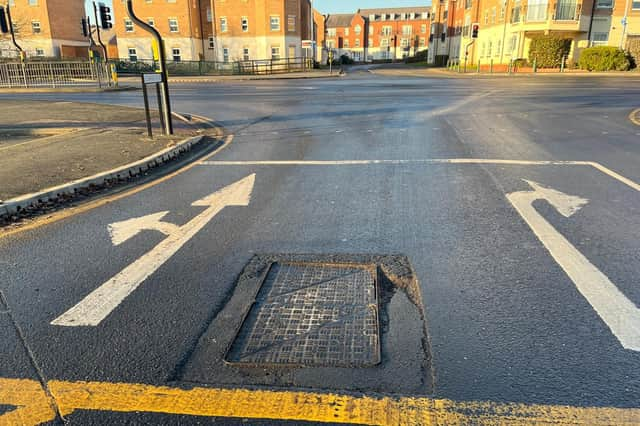 Where Buchanan Road approaches Bilton Road, you've got a choice of hazards but we decided to highlight this one.
It's a common problem where a manhole cover or drain cover starts to sink and this one has created a big issue – bad enough for cars but one to be avoided by cyclists and anyone on two-wheeled transport.
That's why we'll keep sharing – there are potholes that are well known on some of the main routes out of Rugby but ones like this can catch you out as they may have developed since your last trip there. So thanks Ann, thanks to everyone who keeps highlighting problems – and don't forget to report it to the authorities, to the county councils in Warwickshire or Leicestershire as appropriate or to West Northamptonshire Council if you're one of our readers in the old Daventry district area.