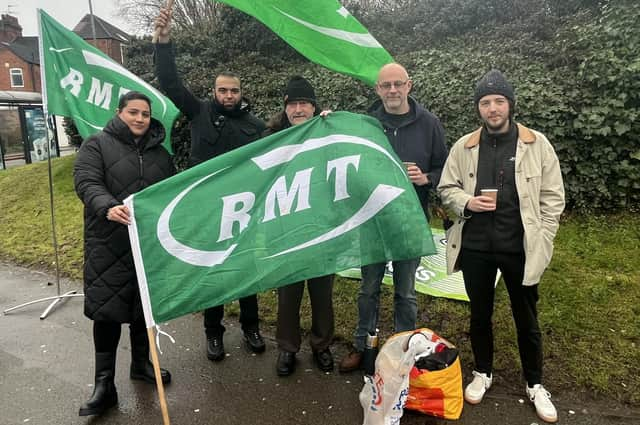 The national advice is for people not to travel by train unless absolutely necessary but a skeleton service is running from Rugby to Euston and to the West Midlands – though there is an early finish and few people seemed to be taking the risk when the Advertiser went along for a closer look.
RMT members will strike again tomorrow, Wednesday, then again on Friday and Saturday – with a different union, Aslef, which represents train drivers, on strike on Thursday, making a solid block of five days of planned action.
The action by drivers could mean no trains at all on Thursday but today, Tuesday, there is a sparse service from the two passenger companies that servce Rugby – Avanti West Coast and London Northwestern Railway.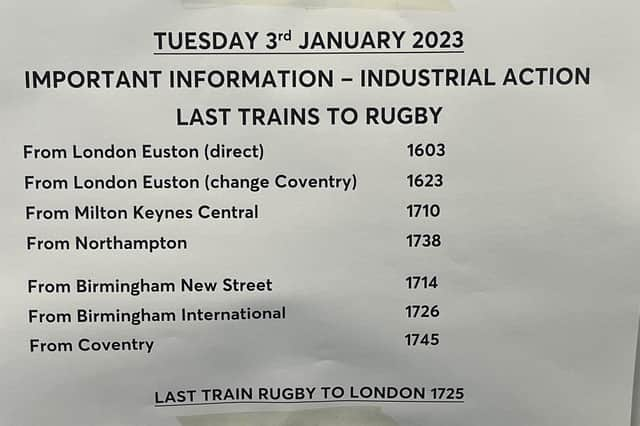 RMT members have been out on picket lines across the country and secretary-general Mick Lynch told Sky News this morning: "I don't think we're losing public support. We're getting massive support from people online, in person, on our picket lines.
"And even when our members are at work on non-strike days the travelling public is telling us they support us.
"They want a decent railway that's run in their interests and they don't want this inaction from the government and profiteering from the private sector railway."
He said he looked towards a settlement that would get the situation resolved.