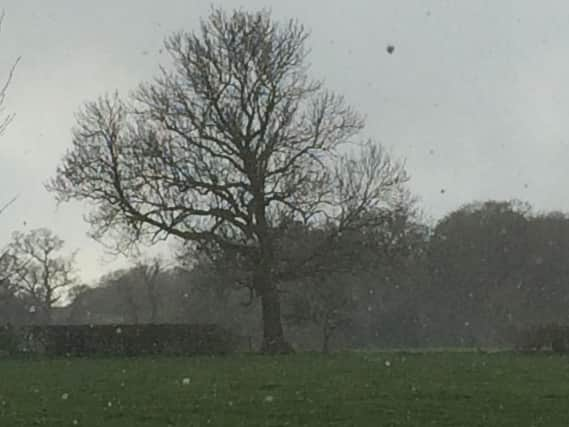 Long have Rugbeians associated the spring with hot chocolate, a warm open fire and frolicking among the snowmen - and today, April 6, is no exception to that.
The snow arrived in town at around 2.20pm and, as this is published, has worked itself up into a Siberian blizzard, complete with howling wind - although Sod's law dictates that as soon as this story appears online the snow will have stopped.
The Advertiser, well known for its absolutely brilliant weather reporting, has no idea if the snow will settle, or how long it will go on for.
We could explain that there is some snow predicted for 7pm this evening - but at this stage it's anyone's guess.