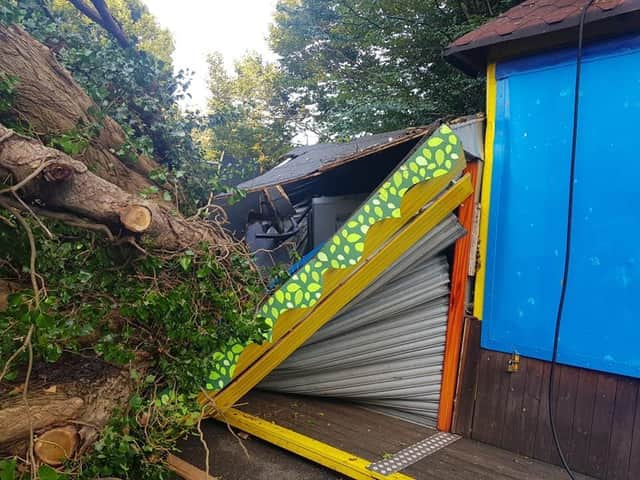 Heavy storms over Warwick have caused damage to St Nicholas Park as well as flash floods in the town.
Staff at St Nicholas Park are assessing the damage this morning but vowed: "Rest assured we will get back up and running just as soon as we can."
UPDATE: A large area of St Nicholas Park car park will be taped off tomorrow (Thursday) as a large crane needs to come in to help lift the tree.
A spokesperson said they are 'devastated' to see the full extent of the damage at the fun park this morning, adding: "it breaks our heart."
"Unfortunately the fun park will be closed temporarily as we have felt the devastation of the flash floods and lightning last night, a tree has come down In the park and left its mark.
"We will be seeking to remedy this situation just as soon as we can, so please keep looking on our Facebook page for further details,it is sad news for us all.
"The mini golf will be open as normal from 10-7."
Click here to see readers' pictures and video of the storm.