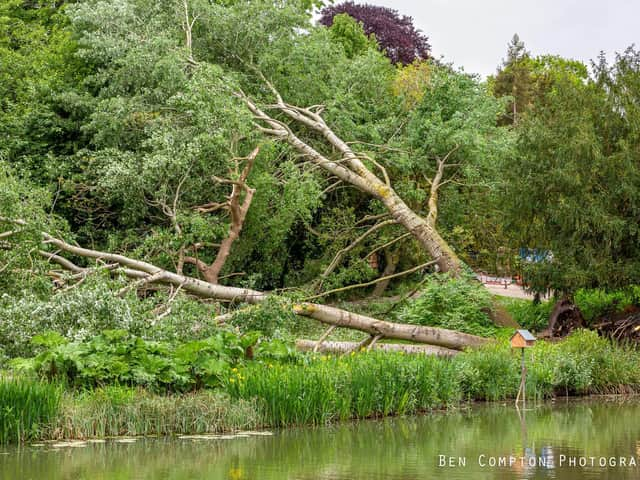 High winds have led to a number of trees being blown in Leamington's Jephson Gardens today (Sunday).
Ben Compton of Ben Compton Photography sent in these photos of the damage in the park near to the Leamington Studio Artists Gallery.
Passers-by said the wind seems to have blown over about four to six trees.