Warwickshire is being warned to get ready for the possibility of snow and freezing temperatures this weekend.
The Met Office has issued a yellow warning for parts of the county, which means there is a chance of snow and ice.
This could last from Saturday (February 6) to Wednesday (February 10) and is expected to be the coldest spell of the winter so far.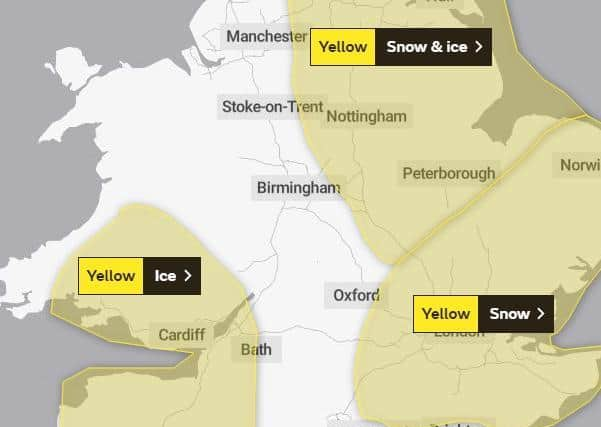 Emergency Services in Warwickshire are advising people who have to make essential journeys to be very careful of icy roads.
The yellow weather warning is currently in place across the eastern side of the country and the south-west - but the south-east counties are the most likely to see snow.
Currently, the yellow weather warning covers the eastern side of Warwickshire but emergency services want everyone in the county to prepare for freezing weather.