Annie Wersching: The Last of Us, 24 and Marvel actor dies at the age of 45 - after two-year cancer battle
Tributes have been pouring in for 24 and The Last of Us star Annie Wersching, who died yesterday at the age of 45.
Watch more of our videos on Shots! 
and live on Freeview channel 276
Visit Shots! now
Annie Wersching has died at the age of 45 following a two-year-long battle with cancer. The 24, Runaways and The Last of Us star passed away on Sunday (January 29).
Wersching is renowned for her role as FBI agent Renee Walker in drama series 24, as well as being the voice actor of Tess in hugely-popular video game The Last Of Us. She also played the role of Leslie Dean on Marvel series Runaways.
Exact details of Wersching's illness have yet to be disclosed. Actor husband, Stephen Full, issued an official statement to Deadline where he said "there is a cavernous hole in the soul of this family today".
He continued: "But [Annie] left us the tools to fill it. She found wonder in the simplest moment, she didn't require music to dance, she taught us not to wait for adventure to find you - 'Go find it. It's everywhere.' - And find it we shall.
"As I drove our boys, the true loves of her life, down the winding driveway and street, she would yell 'BYE!' until we were out of earshot and into the world. I can still hear it ringing. 'Bye my Buddie'. 'I love you little family'..."
Annie was diagnosed with cancer in the summer of 2020 but continued to work. Her final-ever role came last year when she starred in Star Trek: Picard.
Tributes have been pouring in for the actor ever since her death was confirmed over the weekend. The Last of Us creator Neil Druckmann, as well as director of 24, John Cassar, issued heartfelt statements.
Druckmann posted on Twitter: "We just lost a beautiful artist and human being. My heart is shattered. Thoughts are with her loved ones."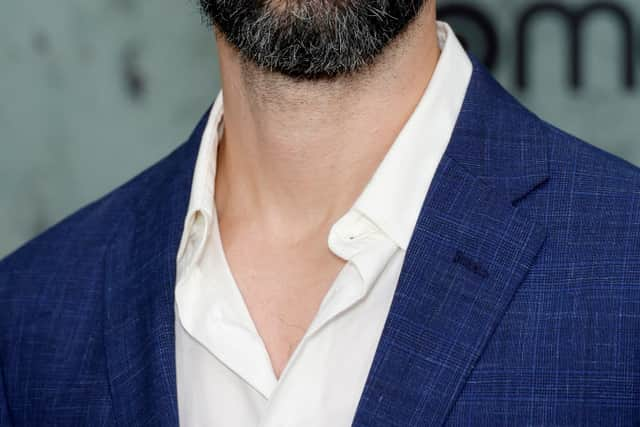 While John Cassar told Deadline: "My heart is broken in more pieces than I can count. Annie came into my world with an open heart and a contagious smile, brandishing such talent, she took my breath away.
"Annie became more than a workmate, she became a real friend to me, my family and every cast and crew member that worked with her. She'll be truly missed by them and the fans she always found time to interact with. Annie you'll be missed, you left your mark, and we're all the better for it."