Banks closing: Full list of 76 branches that will close for good in May including Lloyds, Halifax & NatWest
Nearly 80 bank branches are set to close across the UK in May alone as millions make the shift to online services.
Watch more of our videos on Shots! 
and live on Freeview channel 276
Visit Shots! now
More than 75 bank branches across the UK are set to close for good this month in a further blow for the UK high street. Branches from major banks such as Barclays, HSBC, Lloyds and Halifax will all down shutters for the final time across England, Scotland, Wales and Northern Ireland.
It comes as a Which? study found that more than 5,500 bank and building society branches have shut their doors since 2015. The closures are thought to stem from millions shifting to online services in order to manage their money.
If you're worried about your branch closing, you can always switch to another bank that has a branch open in your area. People also have access to most bank services at their local Post Office.
Here is the full list of bank branches set to close for good in the UK in May 2023.
Full list of UK bank branches closing in May 2023
19 Fleet Street, London, England, EC4Y 1AA - May 3, 2023
56 High Street, Watton England, IP25 6AF - May 3, 2023
7 High Street, Chislehurst, England, BR7 5AB - May 4, 2023
19 Church Street, St Helens, England, WA10 1BG - May 4, 2023
221 Watling Street, Radlett, England, WD7 7AJ - May 5, 2023
Market Place, Leyburn, England, DL8 5BQ - May 5, 2023
3 Ely Valley Road, Talbot Green, Wales, CF72 8AL - May 5, 2023
2 New Street, Oundle, England, PE8 4EB - May 5, 2023
20-22 Railway Road, Coleraine, Northern Ireland, BT52 1PD - CLOSED - May 2, 2023
Bank Square, Wilmslow, England, SK9 1AR - CLOSED - May 2, 2023
Alexandra House, The Quay, Bideford, England, EX39 2AF - CLOSED - May 2, 2023
21 Market Place, Gainsborough, England, DN21 2BU - CLOSED - May 2 -2023
279 Whitley Road, Whitley Bay,England, NE26 2SW - CLOSED- May 2 22023
18 Broad Street, Launceston, England,PL15 8AQ - CLOSED- May 2, 2023
26 Biggin Street, Dover, England, CT16 1BJ - May 9, 2023
5 High Street, Brecon, Wales, LD3 7AH - May 9, 2023
104 Front Street, Arnold, England, NG5 7EG - May 9, 2023
186 Broadway, Didcot,England, OX11 8RP - May 9, 2023
Wellington Square, Minehead, EnglandTA24 5LH - May 9, 2023
23 Market Street, Brighouse, EnglandHD6 1AR - May 16, 2023
4 King Street, Stroud, EnglandGL5 3DS - May 16, 2023
4 Baxtergate, Whitby, EnglandYO21 1BD - May 16, 2023
1 High Street, Stamford, England, PE9 2AL - May 16, 2023
1 Great Cornbow, Halesowen, EnglandB63 3AD - May 16, 2023
17 East Street, Bridport, England, DT6 3JZ - May 23, 2023
125 Church Road, Hove, England, BN3 2AN - May 23, 2023
46 Market Hill, Sudbury, England, CO10 2ES - May 23, 2023
Barras Street, Liskeard,England, PL14 6AE - May 23, 2023
36 Market Place, Fakenham, England, NR21 9DA - May 23, 2023
27 Gloucester Road, Filton, England, BS7 0SQ - May 30, 2023
25-29 Murraygate, Dundee, Scotland, DD1 2EE - May 30, 2023
109 High Street, Waltham Cross, England, EN8 7AJ - May 30, 2023
11 Hinckley Road, Leicester, England, LE3 0LG - May 30, 2023
15 High Street,Market Harborough, England, LE16 7NN - May 30, 2023
37 High Street,Stourport-On-Severn, England, DY13 8BD - May 30, 2023
8 Marylebone High Street, London, England, W1U 4NN – May 3, 2023
132 Bramford Road, Ipswich, England, IP1 4AB – May 4, 2023
1C Church Street, Weybridge, England, KT13 8DA – May 10, 2023
17 Heath Road, Twickenham, England, TW1 4AW – May 11, 2023
14 High Street, Whitstable, England, CT5 1BH – May 11, 2023
The Square, Beeston, England, NG9 1EF – May 11, 2023
9 High Street, Lampeter, Wales, SA48 7BQ - May 15, 2023
232 Bawtry Road, Wickersley, England, S66 1AA – May 15, 2023
189 Shenley Road, Borehamwood, England, WD6 1AW – May 22, 2023
1 Beach Road, Littlehampton, England, BN17 5HY – May 23, 2023
Bank Street, Aberfeldy, Scotland, PH15 2BB - May 16, 2023
37 Castlegate, Newark, England, NG24 1BD - May 9, 2023
9 Manchester Street, Luton, England, LU1 2QB - May 30, 2023
61 High Street, Banbury, England, OX16 5JR - May 31, 2023
13-15 High Street, Keynsham, England, BS31 1DP - May 2, 2023
1 Bridge Street, Evesham, England, WR11 4SQ - May 4, 2023
1 Braidcraft Place, Glasgow, Scotland, G53 5EU - May 17, 2023
675 Ormskirk Road, Wigan, England, WN5 8AH - May 11, 2023
1 Broad Street, Kirkwall, Scotland, KW15 1HE - May 24, 2023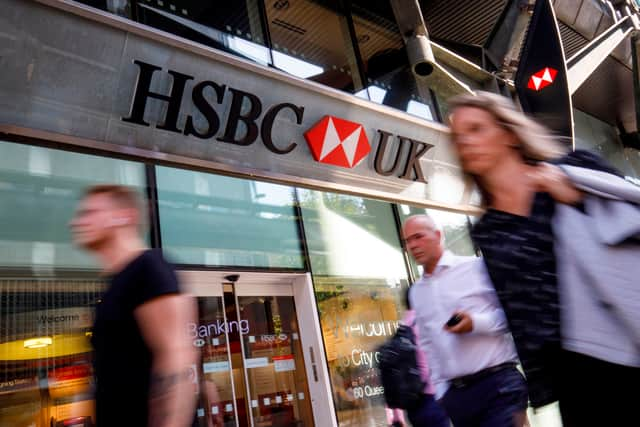 Dunstable, 4 High Street North, England, LU6 1JU - May 3, 2023
Maidstone, 197 Sutton Road, England, ME15 9BT - May 4, 2023
Exeter, 18 St. Thomas Centre, England, EX4 1DE - May 9, 2023
Bootle, 329 Stanley Road, England, L20 3EH - May 10, 2023
Crawley, Gatwick Road, England, RH10 9RF - May 11, 2023
Frome, 4 Market Place, England, BA11 1AE - May 11, 2023
Broadwater, 5 Broadwater Street East, England, BN14 9AB - May 16, 2023
Colwyn Bay, 2 Abergele Road, Wales, LL29 7WY - May 17, 2023
Ilminster, 10 East Street, England, TA19 0AA - May 18, 2023
London, 10 Marylebone High Street, England, W1U 4BT - May 23, 2023
Sheerness, 29 High Street, England, ME12 1NU - May 24, 2023
Llansamlet, Phoenix Way, Wales, SA7 9FS - May 25, 2023
Cranbrook, High Street, England, TN17 3EA - May 30, 2023
Torquay, 128 Newton Road, England, TQ2 7AD - May 31, 2023
4/6 North End Road, Golders Green, England, NW11 7PL – May 3, 2023
171/173 Putney High Street, Putney, England, SW15 1TE – May 4, 2023
1513 London Road, Norbury, England, SW16 4AE – May 4, 2023
79 Victoria Road, Surbiton, England, KT6 4NS – May 10, 2023
269/271 Chingford Mount Road, Chingford, England, E4 8LP – May 15, 2023
20 Fore Street, Redruth, England, TR15 2BD – May 16, 2023
47 Queensway, Bletchley, England, MK2 2ZW – May 18, 2023
71 High St, Sheerness, England, ME12 1NE, - May 18 2023