BBC licence fee controversy as data shows nearly 2,000 people prosecuted every week for failing to pay
Data has revealed how many people are being prosecuted each week for failing to pay their BBC TV licence
Watch more of our videos on Shots! 
and live on Freeview channel 276
Visit Shots! now
BBC TV licence evasion is on the rise as new figures reveal nearly 2,000 people are convicted for the crime each week in England and Wales. The BBC estimates that nearly one in ten people (9%) who need a TV licence didn't have one in the year ending March 2022, nearly double the rate seen just seven years before.
Home Office figures show 1,700 people are convicted every week, making it the third most common crime, after speeding and vehicle insurance offences. And it is the most common crime women are prosecuted for across all types of criminal offences - accounting for more than a quarter of all female prosecutions.
Campaign groups are appealing against the fee and say the 'poorest and most vulnerable' are being criminalised as a result. Appeal, a charity which is campaigning for a reform of the television licensing system, said it is wrong to criminalise people during the cost of living crisis.
Tara Casey, women's justice caseworker at Appeal told The Telegraph: "As countless families across Britain experience food and energy poverty this year, the BBC is set to dish out tens of thousands of prosecutions for the non-payment of the TV licence fee.
"A staggering three-quarters of those prosecuted will be women and many will have vulnerabilities that have been neither identified nor taken into account.
"The cherry on the cake is that most of this will happen under the guise of the opaque and secretive Single Justice Procedure automatic convictions, without any input from defendants in the vast majority of cases.
"These prosecutions are the clearest example of the criminalisation of poverty that persists in this country.
"That's why we have long been calling on the Government to decriminalise the offence. In the meantime, along with a quarter of a million other people, we have urged the BBC to suspend prosecutions of those in genuine hardship during the cost of living crisis."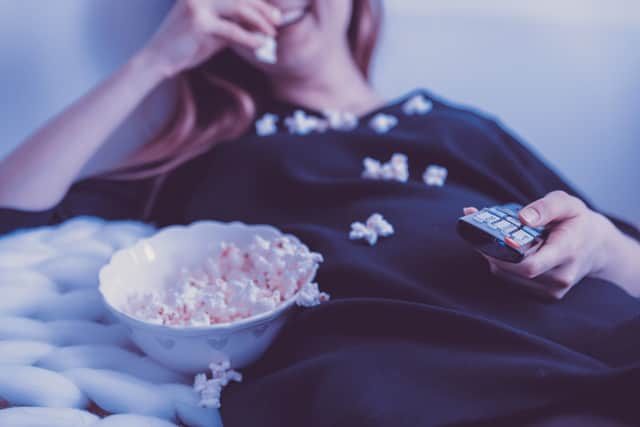 An internal review by TV Licensing in 2017 found that the gender disparity in prosecutions was due largely to societal factors, such as the greater availability of women in homes at all times of the day to answer the door to enforcement teams. However, there has been controversy as many TV licence evasion cases are dealt with through the controversial Single Justice Procedure, introduced in 2015.
Through this procedure, cases involving minor offences can be decided behind closed doors by a single magistrate, without the defendant or their lawyer present. And while defendants can opt for a hearing in an open court, those who fail to respond to a prosecution notice sent through the post within a 21-day limit will have the case heard through the Single Justice Procedure and be charged a fine of up to £1,000.
The Telegraph stated that 'unlike the non-payment of utility bills and parking tickets, which are treated as civil matters, those who refuse to pay the television licence receive a criminal record and the details can show up on an enhanced Disclosure and Barring Service (DBS) check.' However, only four people a year, on average, are convicted in court.
In Scotland, non-payment of a TV licence is usually punished by a fine, rather than a conviction in the courts. Meanwhile, in Northern Ireland, 532 people were convicted of TV licence evasion in 2021, equivalent to 44 each week, figures obtained through a Freedom of Information request reveal.
National World has contacted BBC for a comment.