A group of MPs has told the government to consider slashing the speed limit on motorways to 64 mph. This was just one of a host of recommendations made by the group to reduce the country's reliance on oil imports.
Other measures proposed to the government by the Parliament's Environment Audit Committee included 'car-free Sundays', encouraging more people to work from home for three days a week and introducing incentives for walking and cycling.
The committee released a fourth report on Thursday (January 5) morning. It outlines how road transport emissions have been 'moving in the wrong direction', more so in recent years.
This was largely attributed to an increase in sales of heavier SUV and crossover cars as well as more vans on the road due to rising demand for deliveries following the Coronavirus pandemic.
A plan was devised by the International Energy Agency in response to the Russian invasion of Ukraine to cut transport emissions. It included cutting the motorway speed limit by 6mph, introducing 'car free Sundays' in large cities and more.
The report from the IEA said: "The rapid growth in electric car sales is encouraging, but it will take many years to replace petrol and diesel vehicles. More must be done to improve the energy efficiency of our transport system and reduce its contribution to climate change in the meantime."
Solar panels being made mandatory on new homes, as well as ramping the effort to provide renewable energy were also recommended in the report. These suggestions are being made as a means to work towards the current target of making the UK net zero by 2050.
The Climate Change Committee (CCC) released a number of different changes needed. These include: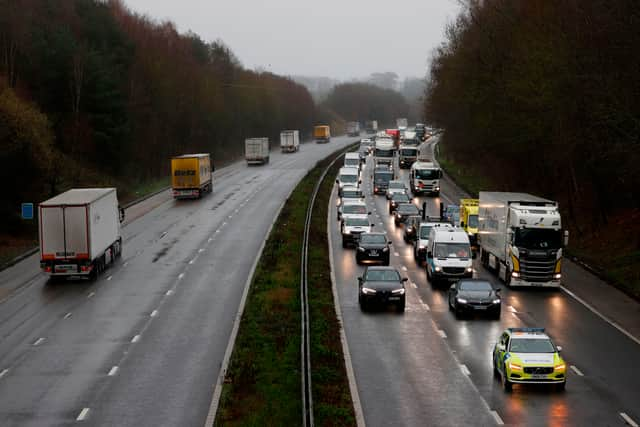 resource and energy efficiency, to reduce demand for energy across the economy
societal choices that lead to a lower demand for carbon-intensive activities
extensive electrification, particularly of transport and heating, supported by a major expansion of renewable and other low-carbon power generation
development of a hydrogen economy to service demands for some industrial processes, for energy-dense applications in long-distance HGVs and ships, and for electricity and heating in peak periods
carbon capture and storage (CCS) in industry, with bioenergy (for GHG removal from the atmosphere), and very likely for hydrogen and electricity production.