DJ Casper: creator of 2000s dance classic Cha Cha Slide dies aged 58 after cancer battle
DJ Casper - real name Willie Perry JR - was diagnosed with kidney and liver cancer in 2016
Watch more of our videos on Shots! 
and live on Freeview channel 276
Visit Shots! now
Cha Cha Slide creator DJ Casper has died at the age of 58 after a cancer battle.
The 2000s hitmaker revealed he had been diagnosed with kidney and liver cancer in 2016, but DJ Casper's wife confirmed to ABC 7 on Tuesday (August 8) that he had died after battling the disease.
DJ Casper - real name Willie Perry Jr - is best known for writing classic dance tune Cha Cha Slide, as well as creating its iconic dance that can still be seen strutted on dance floors across the world.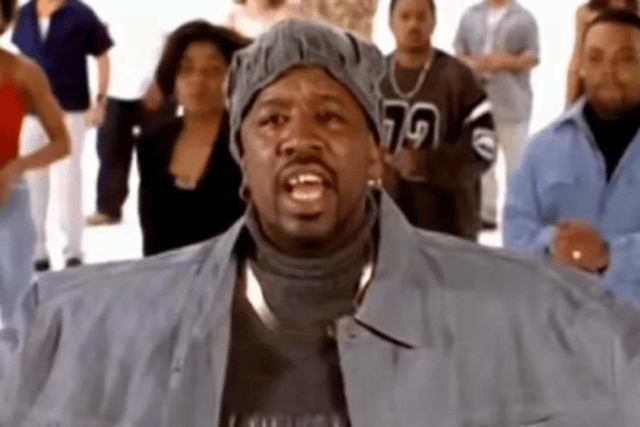 Speaking about his cancer diagnosis to ABC 7, DJ Casper explained: "They diagnosed me in 2016 with two kinds of cancer, which is renal and Neuroendocrine, which is kidney and liver. They went in to try to do surgery, and they found out the kidney was connected to the main artery, so they decided not to do it and just treat it.
"'I used to weigh 236 pounds, and I think I'm about 60 pounds less. If you know me, you know I'm not going to stop. I'm going to continue to go. I'm going to continue to go until I can't go."
Tributes have been pouring in for the popular musician ever since the sad news was confirmed, with one fan penning on social media: "Man, talk about legacy. RIP DJ Casper. You made a song and corresponding dance that will be solidified into the beyond, as will you".
Another added: "The level of fun and love this man and this song brought to weddings, parties, reunions and birthdays is unmatched. Rest up", while one more said: "You couldn't go to a single party without hearing him. I hope he knew how much he was loved, RIP."