DNP drug used as 'slimming pill' to be classified as a poison in UK following 33 deaths
The drug DNP, marketed online as 'slimming pills' is to be classified as a poison in the UK after claiming 33 lives.
Watch more of our videos on Shots! 
and live on Freeview channel 276
Visit Shots! now
The toxic chemical DNP, marketed on the internet as a 'slimming pill' is to be classified as a poison in the UK after having killed at least 33 adults. DNP, or 2.4 Dinitrophenol, is already banned for human consumption, but has been available online and sold as a fat burner, aiding in weight loss.
Campaigner Doug Shipsley lost his daughter Bethany to the drug, classed as an explosive, in 2017 after she had acquired the pills from a website in Ukraine. Talking to ITV, Doug said he welcomed the decision by the Home Office, but that he wished for DNP to be banned entirely.
"It's a step in the right direction, but it's not enough", he said. "You know, we want to go for an outright ban because, during the years since we lost Beth, we just can't find any legitimate industrial uses, which is why the government has been saying for all these years that it's still legal to sell DNP."
DNP will be regulated under the Poison Act 1972 from October 1, 2023, meaning anyone who wants to buy the substance will need a licence, and go via a registered pharmacist. Doug and his wife Carole said they believe DNP had been classified as a poison in the past, but fell off the Poisons Register when changes were made to regulations in the 1990s.
"We know that there's been previous legislations and bans from various uses, including agriculture especially, and it was just allowed to fall off our poisons list in the 90s. But that begs the question why has it taken so long to put it back on?", they said. "What else might have fallen off the poisons list? There needs to be an inquiry into how that was simply allowed to happen."
DNP prevents energy from being stored as fat by heating the body from the inside out, but it can also damage cells in organs like muscles, kidney and brain. The rise in temperature can cause kidney failure, seizures and coma leading to death, and there is no known antidote.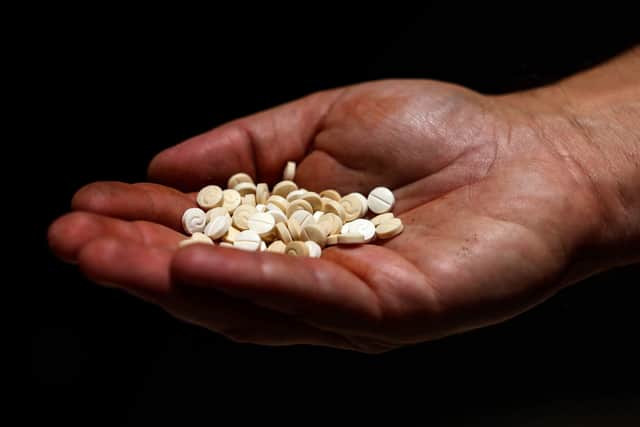 The Royal Pharmaceutical Society (RPS) wrote to the home secretary in 2019 calling for an outright ban on DNP. Victims of the drug have mainly been between 21 and 22 years old and suffering from some sort of mental health illness and eating disorders or body image issues.