Domestic abusers to be added to sex offenders list as violence against women classed as national threat
A new crackdown on violence against women could see domestic abusers added to the sex offender register - as violence against women and girls is classified as a national threat for the first time
Watch more of our videos on Shots!
and live on Freeview channel 276
Visit Shots! now
According to the Home Office, around 2.4 million people in England and Wales experienced domestic violence in the last year, while one in five homicides are related to violence at home. The new law will change it so police, prison services, and probation services will have to jointly manage offenders who have been convicted with coercive or controlling behaviour sentenced to at least a year, or with a suspended sentence, in order to protect the public.
This means that anyone with the sentences will be added to the violent and sex offenders register, and have to report any names, aliases and addresses they are staying at for more than a week, to the police. They will also have to report any trips abroad, their bank details and if they are staying in a household with a child for more than 12 hours to the authorities.
Three areas in the UK are also trialling new civil orders that could see offenders electronically tagged and monitored and made to attend behaviour change programmes. This is accompanied by a new digital tool that can help authorities detect likely perpetrators, whether they have a conviction or not, being developed by the Home Office.
Violence against girls and women have now been considered a national threat for the first time in a new strategic policing requirement published by the Home Secretary on Monday (20 January). This means crimes of the sort will have to be regarded by police in the same way as child sexual abuse, organised crime and terrorism.
Home Secretary Suella Braverman said: "Domestic abuse is a despicable crime that leads to people's closest relationships becoming a frightening existence of torment, pain, fear, and anxiety. It is completely unacceptable and as Home Secretary I will do everything in my power to stop it."
The government is also planning to invest £8.4 million over the next two years to fund special victim support programmes and to make working against violence against women and girls a priority for the police.
Prime Minister Rishi Sunak said: "No woman or girl should ever have to feel unsafe in her home or community and I am determined to stamp out these appalling crimes. The Ask for Ani scheme provides a lifeline for anyone suffering from domestic abuse and we will continue to expand the scheme so that more people can access it, including piloting this service in the first Jobcentres.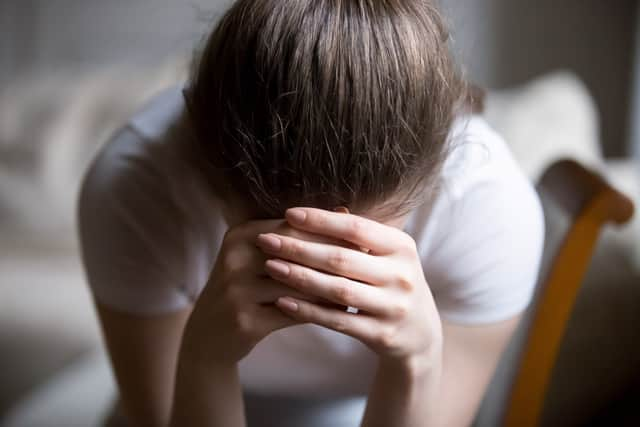 "As well as extra support for victims, we're making it a priority for the police to tackle violence against women and girls and toughening up the way offenders are managed – preventing more of these crimes from happening in the first place, and bringing more perpetrators to justice."
Labour shadow home secretary Yvette Cooper said in response to the government announcement: "Labour first pushed for a domestic abuse register years ago and so we welcome the eventual commitment to introduce one.
"But the government isn't moving quickly enough. Ministers promised to make violence against women and girls part of the strategic policing requirement a year ago, after months of pressure from Labour, so it should never have been delayed for this long.
"They still haven't agreed to Labour's plan to put domestic abuse specialists into 999 control rooms, nor have they taken action to reverse the shocking collapse in rape charges or record levels of victims dropping out of the criminal justice system."
The 24-hour National Domestic Abuse Helpline can be contacted on 0808 2000 247.