Eurovision has revealed when tickets for this year's contest will go on sale. The UK is hosting the event in 2023, with the grand final taking place at Liverpool Arena on May 13, on behalf of last year's winners Ukraine.
These include EuroFest - a spectacular two-week cultural takeover, starting from May 1, which will see UK and Ukrainian artists collaborate on brand new commissions located across the city centre with more announced in the coming weeks.
Activity to bring communities and cities together across the UK is also being planned with more information coming soon. If you're unable to attend the live show, Eurovision will be broadcast live on BBC One on Saturday, May 13 from 8pm.
When do tickets for Eurovision 2023 go on sale?
Tickets for those wanting to be a part of the nine live shows which make up the Eurovision Song Contest 2023 will go on sale at 12pm on Tuesday, March 7.
The shows set to go on sale are are:
Semi Final 1: Evening Preview on Monday, May 8 at 8pm, Afternoon Preview on Tuesday, May 9 at 1:30pm, and Live Show on Tuesday, May 9 at 8pm.
Semi Final 2: Evening Preview on Wednesday, May 10 at 8pm, Afternoon Preview on Thursday, May 11 at 1:30pm, and Live Show on Thursday, May 11 at 8pm.
Grand Final: Evening Preview on Friday, May 12 at 8pm, Afternoon Preview on Saturday, May 13 at 1pm, and Live Show on Saturday, May 13 at 8pm.
How much do Eurovision 2023 tickets cost?
Tickets will only be available to purchase at Ticketmaster regardless of the country you are booking from, and you can only purchase tickets for one show at a time. You must have a Ticketmaster UK account to purchase tickets, and fans are encouraged to create their account in advance of Tuesday, March 7.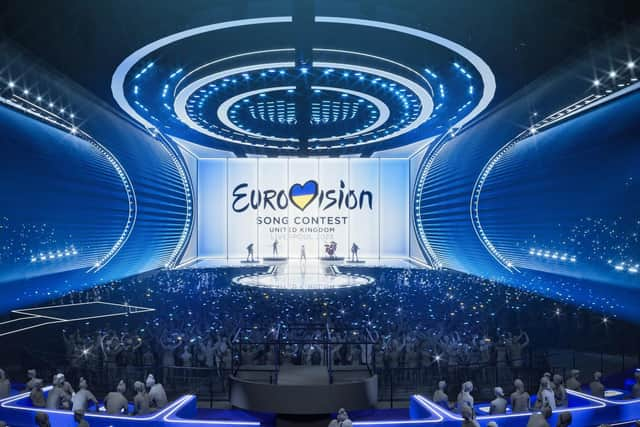 Where to buy tickets for Eurovision 2023
In line with previous Eurovision Song Contests, tickets are priced from £30 to £290 for the Semi Final shows and from £80 to £380 for the Grand Final shows.
This article contains affiliate links. We may earn a small commission on items purchased through this article, but that does not affect our editorial judgement.