Ahead of the Eurovision Song Contest 2023 semi-final, the BBC has confirmed that the event will begin with a film entitled 'Welcome to Liverpool' and showcase the city. The film will also feature many famous faces including the late Paul O'Grady.
The BBC confirmed the late presenter would feature as one of the famous faces in the film in a statement that read: "One of the famous faces from Liverpool that also appears in the film is the late Paul O'Grady.
"This is one of the last things Paul filmed before he passed away last month and his appearance in the film was agreed with the blessing of his family and friends. Paul took part in this film as he wanted to mark his pride in his home region of Liverpool hosting the contest on behalf of 2022 winners Ukraine."
The film will also feature the likes of Wirral-born Paul Hollywood, Ukrainian Everton football star Vitalii Mykolenko, Liverpool FC women's footballers Sofie Lungaard from Denmark and Emma Koivisto from Finland, legendary actor Ricky Tomlinson who revisits his Brookside character Bobby Grant, Ukrainian Strictly Come Dancing star Nikita Kuzmin and Drag Race UK contestant Sister Sister and many more.
The film is said to begin with the moment a young Liverpudlian boy discovers that his home city is set to host the 2023 Contest. He travels across the city telling his family, friends, neighbours that the world's greatest music competition is arriving. Along the way we see some special guests with their own personal connection to Liverpool making their own preparations to welcome Ukraine to the city.
The film will end with the young Liverpudlian boy sitting down in his home to watch Tuesday's first Semi-Final before he is magically transported through to Liverpool Arena to take part in a powerful opening act. So, how can you watch the Eurovision Song Contest as it kicks off? Here's everything you need to know.
How to watch Eurovision Song Contest semi-final
As usual the whole event from the semi-finals to the grand finale will be shown live on BBC One and BBC iPlayer. The semi-final will take place on May 9, starting at 8pm on BBC One.
The broadcast will once again be hosted by Graham Norton who commentates as the show progresses bringing further entertainment and witty quips for everyone to enjoy.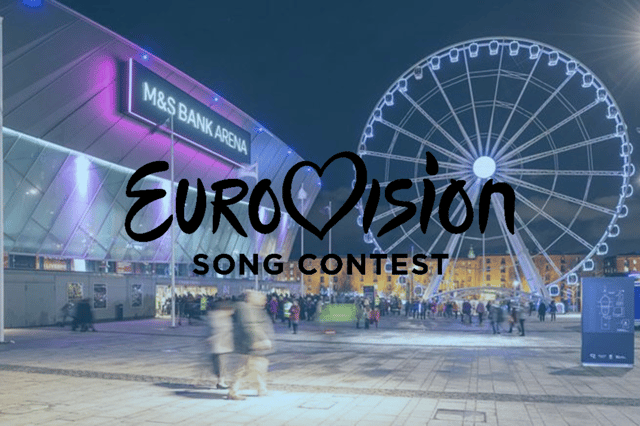 Norton confirmed that he would be returning to the role on Twitter when he said: "Congratulations Liverpool!!! @Eurovision @bbceurovision See you in May!!!"
When is the Eurovision Song Contest final?
The grand final of the Eurovision Song Contest will air on BBC live on Saturday, May 13. More than 160 million people are expected to tune into the competition around the world.
Further information about tickets to Eurovision, with fans able to buy them for nine shows (including rehearsals) is expected in the coming weeks.