Home Office vows to change law to protect victims of sexual assault from 'invasive' personal record requests
The Home Office has promised to bring in new law to protect sexual assault victims from "invasive" personal record requests
Watch more of our videos on Shots! 
and live on Freeview channel 276
Visit Shots! now
The Home Office has vowed to change the law to protect the privacy of victims of sexual assault after a consultation found requests for personal records are "invasive" and unnecessary. Data such as medical records, therapy notes, and their personal phones are often requested by police, prosecutors and defence lawyers.
The consultation was launched to learn more about problems surrounding police requests for third party material (TPM). There were around 400 responses to the consultation, including from police, prosecutors, lawyers, victims and campaign groups.
In the report's foreword, setting out the findings and the Government's response, Minister for Safeguarding, Sarah Dines,  said: "The responses to the consultation suggest that this aspect of the criminal justice system is not functioning effectively.
"Victims of some of the most traumatic crimes are having significant amounts of their personal records unnecessarily requested, and the lack of clarity in these requests is causing delays to investigations and access to justice for victims. Indeed, victim groups have reported that this invasion of privacy can be a contributing factor to victims withdrawing from the process."
This comes after The National Police Chiefs Council announced that they will now ask police forces across England and Wales to cross-check their officers against national police databases to identify offenders who may have 'slipped through the net'.
Many women's confidence in the justice system will be at an all time low following the case of David Garrick who was dismissed from London's Metropolitan Police after pleading guilty to 49 sex offences, including 24 counts of rape.
During an appearance on Good Morning Britain, ex-police officer, Rhianon Argent, spoke about her experience after she reported being sexually assaulted at the age of 19 by a senior colleague not long after she joined the police force. Hampshire Police has said the case was thoroughly investigated at the time.
Argent said: "Whilst I was a junior officer. I was sexually assaulted whilst on duty, so whilst wearing full uniform, in a marked police car by another male officer. It was someone that was charming, very well respected, very popular and it took me a few days and I reported it." She went on to confirm the police officer was in a senior position.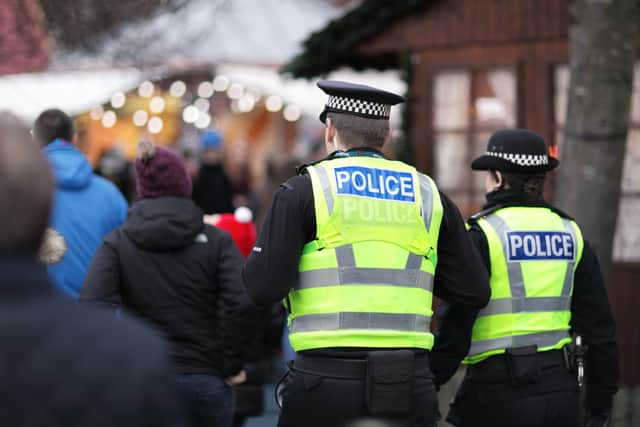 Interviewing Argent, Ben Shepherd, said: "And what he did was constructed to make sure you were working with him, he took you to a very excluded spot where there were no other people as well." He added: "The whole way that he ended up assaulting you was clearly preplanned".
Argent confirmed this saying she felt the incident had been orchestrated ahead of time by the predator saying she had received inappropriate texts from him before the assault. She said she "did speak to a colleague at the time" who told her to report the messages.
As to why she didn't report the texts Argent said: "There's different barriers to speaking out, and this officer, being slightly senior was popular in the workplace." She added she didn't feel 'able' to speak out.
Asked about her experience of the investigation into her case, she said: "Still to this day, the investigation was worse than what happened."
She said: "There was never any belief by the investigating officers that this happened. I never felt supported. The closing statement by the investigating inspector was that you are an attractive female in a male dominated profession and you should expect a certain amount of male attention."
She said  the inspector said his closing statement was his "fatherly advice" before adding: "You and I know that that's unlikely that anyone would be telling their daughter that."