Kate Middleton had set up a new Instagram account to coincide with one of her latest projects. The Instagram sheds light on the Princess of Wales' Shaping Us campaign, which aims to raise awareness of the importance of the first five years of a child's life and is part of The Royal Foundation Centre for Early Childhood.
The 41-year-old has launched the account under the handle @earlychildhood, offering fans a glimpse into her personal work which she has deemed "more important than ever". The Princess and husband Prince William already share an Instagram account where they document their shared work ventures under the handle @princeandprincessofwales.
To mark the launch of the Shaping Us campaign, the couple attended a special event at BAFTA this week before Kate carried out a royal engagement on Tuesday (January 31), visiting Kirkgate Market and the University of Leeds.
Photos of the day were released on the new social media account, as well as a powerful video message from Kate. She said:"Our early childhood, the time from pregnancy to the age of five, fundamentally shapes the rest of our lives.
"But as a society, we currently spend much more of our time and energy on later life." She added: "Today, the Royal Foundation Centre for Early Childhood is launching a new campaign, Shaping Us, to raise awareness of the life-changing impact we can have when we build a supportive, nurturing world around children and those who care for them."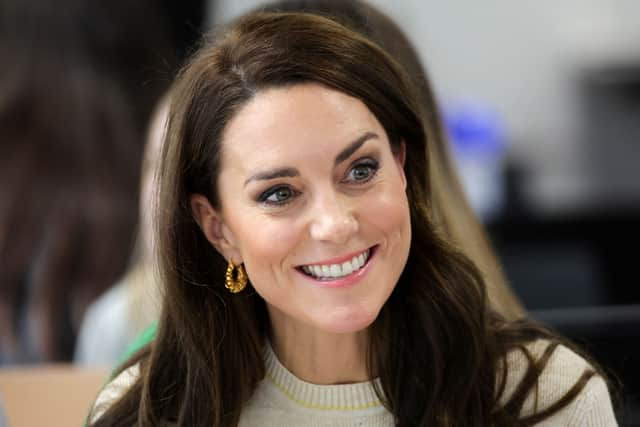 Throughout the launch, the video was shown on Piccadilly Lights, along with an animation that shows the development of a young child from birth to age five based on its interactions and environment.