The full cast list for the fourth season of Love Is Blind has been revealed by Netflix. The announcement comes just days after the season four release date was confirmed by the streaming platform.
Love Is Blind season follows 30 singles who are on the hunt for love and are prepared to date without ever seeing their partners. As feelings begin to develop between the couples, they get engaged and meet face-to-face for the first time before deciding whether to tie the knot.
According to Tudum, the new series will be set in Seattle, Washington, as the couples take a less than conventional approach to finding 'the one'. The website reads: "With Dallas in the rearview, this season will examine what modern dating looks like in Seattle, as the singles once again take a less than conventional approach to romance. After falling blindly in love, the couples will test the emotional bonds they formed in the pods, as they face real-life challenges like living together, meeting each other's families and planning a wedding.
"And, in case you thought you'd seen it all, this new season is unlike any other with jaw-dropping twists, next-level vulnerability and, yes, another pool party from hell."
Love Is Blind co-hosts Nick and Vanessa Lachey will return for the fourth season to help guide a new group of singletons through meet cutes, marriage proposals and the inevitable drama that comes with choosing to spend forever with someone sight unseen.
But who will be on the hunt for love in season four of Love Is Blind and when will the show air? Here's everything you need to know.
Love Is Blind season 4 cast - full list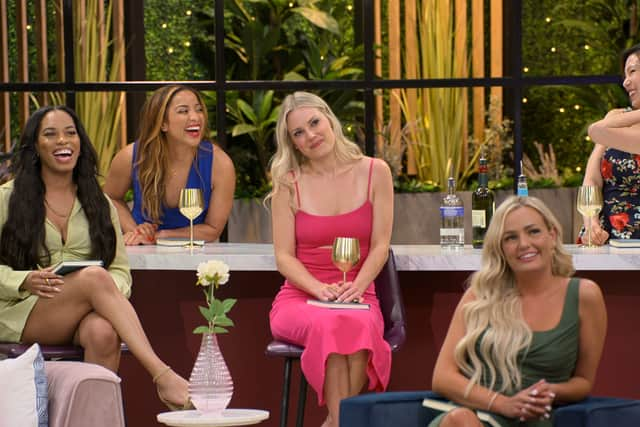 Real estate investor Bill
Design director Brett
Technical recruiter Chris
Operations manager Conner
Software salesman Jack
Technical product manager Jimmy
Project engineer Josh
Plant operations director Josh 'JP'
Mortgage loan officer Juan
Sale development manager Kwame
Marketing manager Marshall
Environmental scientist Paul
Gym owner Quincy
Commercial insurance and real estate businessman Ryland
Criminal defence attorney Zack
Flight attendant Amber
Sales and marketing coordinator April
Communications specialist Ava
Senior program manager Bliss
Real estate broker Brandie
Paediatric speech language pathologist Chelsea
Business owner Irina
Dental assistant Jackelina
Family support specialist Kacia
Social worker Kendra
Marketing manager Micah
Marriage and family therapist Molly
School teacher Monica
Recruiter Tiffany
Aerospace engineer Wendi
Love Is Blind season 4 release date
It has been confirmed that Love Is Blind season four will air on Netflix on March 24. New episodes will be rolled out each Friday across four weeks for 12 episodes as viewers follow the couples' journey to the altar.