Supermoon 2023: When is the next one in the UK, what is it, how to see it and stargazing tips
2023 is a special for the 'perigee syzygy full Moon' better known as a supermoon - here's when the next one is
Watch more of our videos on Shots! 
and live on Freeview channel 276
Visit Shots! now
The Moon offers great opportunities all year round for stargazers around the world. Whether you're looking from your back garden to a dark-sky site, millions of people follow the night sky patterns in hopes of seeing something spectacular.
Stargazers are in luck this year as 2023 offers some amazing opportunities, including the sought after supermoon. This is something stargazers wait months for every year, and is one of the most spectacular shows put on by the night sky.
The technical name for this is a 'perigee syzygy full Moon' but it is better-known as a supermoon. While there are 13 full lunar months in the year, the supermoon is something of a marvel as the moon will appear bigger and brighter.
So, when is the next supermoon? Here's everything you need to know about when our nearest neighbour will be extra bright.
When is the next supermoon in the UK?
The first supermoon in 2023 will take place on August 1, 2023.
What is a supermoon?
During a supermoon, the Moon appears up to 14% bigger and 30% brighter compared with when the Moon is furthest away.
Royal Museums Greenwich explains how a supermoon comes to be, saying: "the distance between the Moon and the Earth varies, because the Earth is not right at the centre of the Moon's orbit and the Moon's orbit is not a circle (it's an ellipse). The moment when the Moon is closest to the Earth is called a lunar perigee.
"When the Moon is furthest away it is known as a lunar apogee. If the lunar perigee occurs very close to a full moon, then we see a supermoon. If a lunar apogee occurs very close to a full moon then we see a micromoon."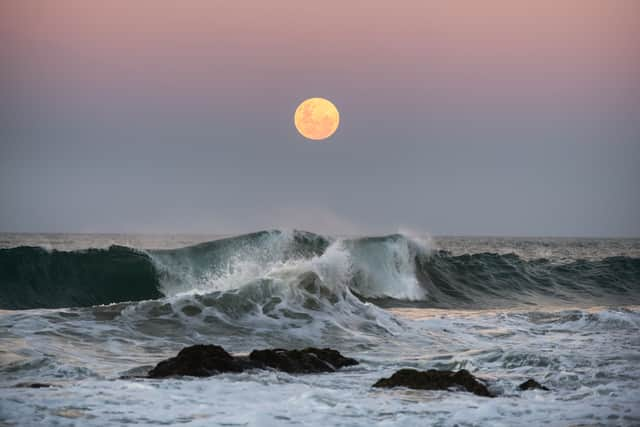 Royal Museums Greenwich also states that the term 'supermoon' originates from a concept in astrology, but now has been adopted by some astronomers. One strict definition of a supermoon is that if the Moon is within 10% of its closest distance at the moment of full moon, it is considered a supermoon.
How many supermoons will there be in 2023
With the first supermoon of 2023 coming in August, stargazers will be delighted to know it won't be the only one of its kind in this summer month. That's right, there will be not one but two supermoons in August. This is an unusual occurrence and will create a Super Blue Moon.
The second and last supermoon of 2023 will take place on August 31, 2023.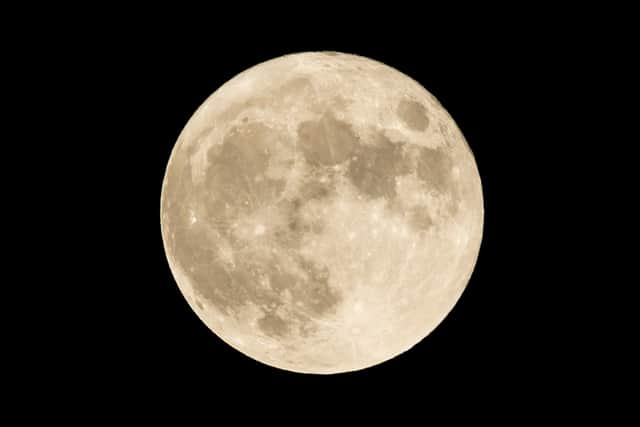 Full moon schedule for 2023
The Old Farmer's Almanac said there will be 13 full moons throughout the year. These are listed below.
January 6: Wolf moon
February 5: Snow moon
March 7: Worm moon
April 6: Pink moon
May 5: Flower moon
June 3: Strawberry moon
July 3: Buck moon
August 1: Sturgeon moon
August 30: Blue moon
September 29: Harvest moon
October 28: Hunter's moon
November 27: Beaver moon
December 26: Cold moon
Top Stargazing Tips
As long as the sky is not extensively cloudy the supermoon will be unmistakable. Supermoons make for a great opportunity to use a small telescope or a pair of binoculars to see the Moon's detailed surface, or even try taking a few interesting moon photos. However, they can be seen perfectly well with just your eyes.
The best time to catch the moon is during the moonrise, which is just after sunset or moonset just before sunrise will be an impressive sight as it will appear enormous compared to the surrounding landscape. During moonrise, the Moon looks bigger than it is because our brain doesn't understand that the sky is a dome. It falsely projects things near the horizon to appear larger than they actually are.
Stargazing is easy, you just go outside and look up at the night sky, but to get the most spectacular views, there are a few rules you should follow. The best tip is finding a dark-sky site, and checking the weather forecast before going. Light pollution can often affect how much of the night sky occurrences we see, even more so, cloudy weather conditions make it more difficult to see the stars beyond.
For the best view of the moon, finding a designated dark-sky site or the least illuminated spot you can where you can see the horizon will offer the best views.
Stargazing is such a popular hobby for amateurs and professionals alike, it's likely there is a club near you, or you may have friends with a similar interest. Finding a buddy or club to join on the cold dark nights is always helpful, and one of the best ways to stay safe when stargazing.