Tens of thousands of domestic abuse victims at high risk identified by NHS bodies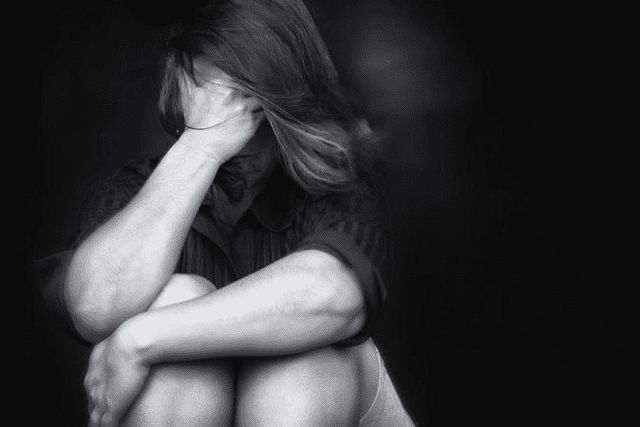 Almost 20,000 high-risk domestic abuse victims were identified by NHS trusts and referred to risk assessment conferences with police and social workers over the last five years.
The figures are new evidence of the scale of victims' interaction with the health service, as experts warn more needs to be done to shore up the NHS's response to abuse and strengthen protection for survivors.
MARACs are meetings between police, social services, health, child protection, housing and other statutory bodies or specialists from the charity sector to share information on high-risk domestic abuse cases and create a safeguarding plan.
Only 67 of 145 NHS bodies were able to provide data, between them clocking up at least 15,388 referrals over the five-year period.
A further 4,296 referrals were made by trusts or health boards that provided information for between the 2015-16 and 2020-21 financial years.
The vast majority of referrals were from NHS trusts in England, so would not include any made by GP surgeries, which are run separately. Welsh and Scottish health boards were responsible for around 1,321 referrals, and these could include GP referrals as they run both primary and secondary care. A further 2,433 were from Northern Ireland, and do not include GPs.
'Not recorded'
Dozens of NHS bodies said information was only held on individual patient records and not recorded centrally, so they did not have a picture of how many cases they are dealing with.
And many bodies only began recording the information part way through the period, so the true figure is likely higher still.
Both Women's Aid and Nicole Jacobs, the Domestic Abuse Commissioner for England and Wales, have said NHS bodies need to improve their data collection to better understand domestic abuse.
Head of campaigns and policy at Women's Aid, Lucy Hadley, said all NHS trusts should have a clear commitment to tackling violence against women and undertake routine monitoring and reporting of domestic abuse data.
'Highly inconsistent'
But with the majority of NHS trusts bodies not employing the recommended domestic abuse specialists, Women's Aid says it is concerned support for victims remains "highly inconsistent across the country".
Analysis of previously unpublished data obtained by NationalWorld from England's NHS Digital, Public Health Scotland (PHS) and NHS Wales revealed 2,086 female patients were admitted to hospital after suffering sexual, physical or mental abuse at the hands of a partner between April 2015 and March 2020.
And hospitals in England saw a rise in such cases during the first six months of the coronavirus pandemic, mirroring concerns raised by Women's Aid that perpetrators took advantage of lockdown to step up their abuse.
Other findings of the investigation include:
Only just over half (56%) and fewer than one in five (17%) of community and mental health trust provide access to Independent Domestic Abuse Advisors (IDVAs)
Just 24 out of 145 bodies employ specialist domestic abuse nurses, with just half of those providing them at all of their sites
20 trusts and health boards said they did not have a domestic abuse policy – something Ms Jacobs said she would expect as a "bare minimum"
Only 17 organisations produce an annual standalone report on domestic abuse, with 91 saying domestic abuse features in their generic safeguarding reports. Ms Jacobs said she would like to see all health trusts produce annual domestic abuse reports.
More than 50 organisations do not carry out internal audits to check compliance with the domestic abuse policy
A government-funded pilot project known as Pathfinder run by a consortium of charities to develop domestic abuse best practice guidance for the health service found a culture change was needed in the NHS to ensure it responds effectively to abuse.
"The health system is an absolutely critical part of our response to domestic abuse, and yet it still often takes a passionate advocate or champion to lead what should be core business," Ms Jacobs said.
"Both victims and perpetrators are more likely to interact with the healthcare system than people who are not affected by domestic abuse, and yet so often opportunities to identify abuse early and intervene are missed.
"Healthcare professionals are often trusted in a way that others – such as police or social workers – are not, and may be more aware of issues than other statutory agencies.
"Not only this, but admission into hospital can be a crucial moment for survivors to find help if specialist support is available to them there."
'A disgrace'
Ms Hadley added: "Over a decade ago, a taskforce concluded that it was a 'disgrace' that the NHS had done so little on violence against women.
"Ultimately, without real focus and funding on domestic abuse and other forms of violence against women and girls from the Department of Health and the NHS at national level, we will not see the change we need."
NHS England said staff are offered safeguarding training so they have the skills and knowledge to advise and support victims, and further work is underway to expand the availability of these services.
And responding to criticism from Ms Jacobs that it had ceased funding for the Pathfinder project before it had been rolled out nationally, the Department for Health and Social Care said it would continue to work to embed the best practice approaches throughout the NHS.