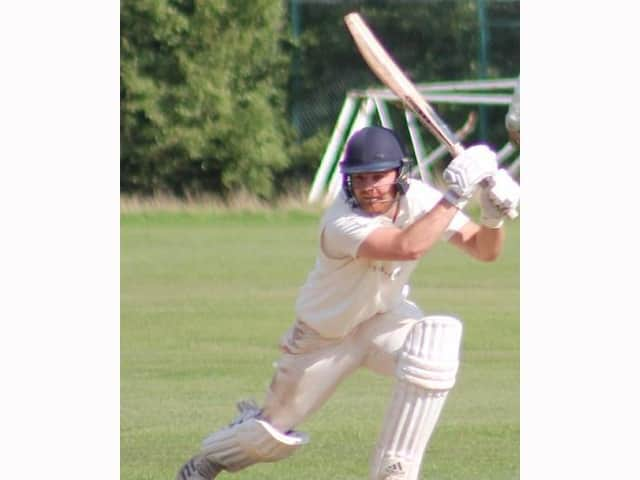 Kenilworth Wardens launch their Birmingham Premier League division one campaign with a long trip to Bridgnorth this weekend.
After six years the Glasshouse Lane club's second stint in Midlands' cricket's top flight came to an end in 2019 and according to captain Harry Johnson who starts his second season at the helm, they are well prepared.
"With hindsight, after being relegated from the Premier League in 2019 the Covid year playing regional cricket with no promotion or relegation was maybe not the worst thing for us," he said.
"Our group which included the previous year's Premier Division champions Berkswell plus Moseley and Knowle & Dorridge was a very high standard. We have totally rebuilt in the last 18 months and the experience of playing against such strong opposition served a lot of our young lads well.
"With half the games being in 50-over win-lose format with a white ball, our batting line-up is well suited. It's a big gap from Division One to the Prem so it will be interesting to see how we go.
"Halesowen did very well last year and we're expecting them to be a good side as are Bromsgrove and Wolverhampton. Dorridge who went down with us will also be useful but it's a bit of a step into the unknown for most of us."
Wardens have added Pakistani pro Ali Zaryab to their ranks and hopes are high that the Central Punjab former Pakistan under-19 allrounder will make a big impact in his first season.
Johnson and cricket supremo Ant Pidgeon also identified a need to strengthen the bowling attack and as a result three new recruits have been added to the squad.
"We're very excited about George Scrimshaw who could well be the quickest bowler operating in either division of the Birmingham Premier league this summer," Johnson said.
"He has a summer contract with Derbyshire but we're hoping he should still be able to play pretty regularly.
"George played a lot of academy cricket and had a spell on the ECB pace bowling programme before picking up an injury – but he's on the way back now and has done well in pre-season at Derby.
"He'll open the bowling with Tommy Rex who bowled very well last year and we're expecting to make another big step forward.
"We've had two young spinners join the squad; Josh Baker is a left-armer who has come from Astwood Bank while off-spinner Neylan Chauhan has arrived from Barnt Green. They have both played quite a bit of county age-group cricket.
"When we were last promoted from division one Nick Seagar and Keith Bell scored lots of runs at the top of the order and both should be prominent again.
"Henry Cullen who joined us last year looked good with the bat and kept wicket brilliantly. He started this year with a hundred for Worcestershire against Warwickshire Academy so he's one to look out for."