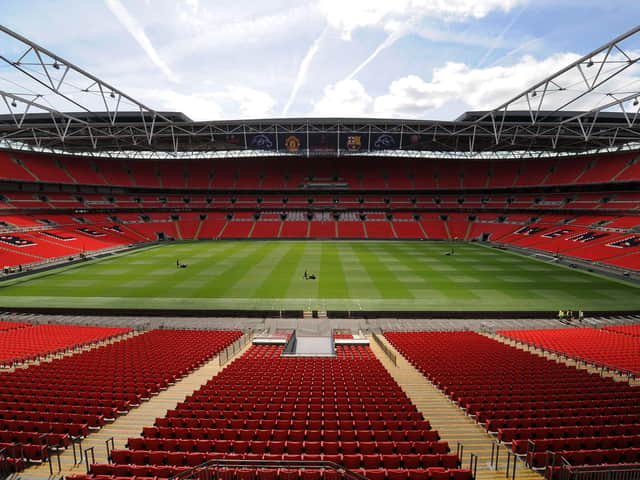 Sport is coming back and fans will soon be back in grounds after the Prime Minister set out the country's 'roadmap' out of lockdown this week.
Organised outdoor sports for adults and under-18s will be restarting from Monday, March 29 including football and rugby while it has raised hopes for a full local cricket season.
And then, from April 12, indoor leisure facilities including gyms and swimming pools will be open for use individually or within household groups.
Youngsters will also be able to attend any indoor children's activity, including sport, regardless of circumstance. Parent and child groups of up to 15 people (not counting children aged under five years old) can restart indoors.
The final stage as far as sport is concerned comes from Monday, May 17 when adult indoor group sports and exercise classes are allowed.
But also from that date, sports events indoors will be allowed up to 1,000 people watching, or 50 per cent of a venue's capacity, whichever is lower, while outdoor events will have a capacity of either 50 per cent or 4,000 people, whichever is lower.
There will be a special provision for large, outdoor, seated venues where crowds can be safely distributed, allowing up to 10,000 people or 25 per cent of total seated capacity, whichever is lower.
As far as national and international events go, that could mean the FA Cup final, which is planned to be staged at Wembley on May 15, will be played behind closed doors, but fans may be able to attend the conclusion of the Premier League, which is set to finish over the weekend of May 22.
The delayed Euro 2020 competition begins on June 11, with Wembley set to host seven matches, including the final on 11 July.
Wimbledon, which was cancelled in 2020 for the first time since the Second World War, is scheduled for June 28 to July 11.