FOOTBALL: Braunston's ten men turn giant killers in Sunday league open cup
Results and this weekend's fixtures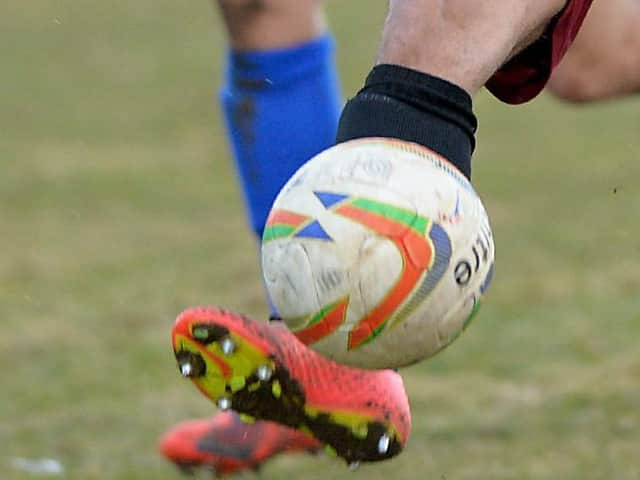 .
In the Rugby & District Sunday League open cup, Division 2 team Braunston went down to 10 men but still achieved some giant killing by beating Caldecott Arms 3-2.
Nick Hammond and Liam Fuller scored for Braunston as did Edward Buse who found the net for the first time in three years.
Webb Ellis Eagles beat Daventry Town Jaguars 4-1
The all vets cup game between GE Victoria and Paddox ended 1-1, with Michael Bullock scoring for Paddox.
The Bell won 4-1 over Hillmorton, with goals for Joe North 2, Daniel O'Toole and Caley McGregor. Jake Edwards scored for Hillmorton.
And Webb Ellis Lions were the biggest winners, beating Bar 8 FC 10-2. Bar 8's goals came from Jordan Jackson - a neat little lob over the keeper and Connor Shaw from the penalty spot. Lloyd Sena hit a hat-trick for Webb Ellis Lions including a penalty.
In Division 2, the top two teams played each other with CRC Res winning 4-1 over Rugby Celts. CRC's scorers were Harvey Sinclair, Sam Brake, Jyrel Bojang and Lewis Halcrow.
This weeks games are: Division 1: Royal Oak United v CRC. Division 2: Braunston v Hillmorton, Rugby Celts v Stag and Pheasant Newton, United Prince of Wales v Daventry Town Jaguars.