Forward Shane Osborne, who has scored nine goals this season, and defender Adam Neale were both due to make their 50th appearance for the club, but they will have to wait a while longer as Southam's match at Clanfield 85 scheduled for this Saturday has been re-arranged for next Tuesday, meaning that they will be without a fixture for the second weekend running.
Clanfield won 3-0 at strugglers Littleton on Saturday and sit fourth in the table, 18 points ahead of Southam. However, Richard Kay's team had come out on top when they met at Bobby Hancocks Park in October thanks to a second half goal from Josh Dixon.
Southam will be part of the Hellenic League's Easter ground-hop in which 11 fixtures over the bank holiday weekend are being featured to encourage non-league fans to take in as many matches as possible being played throughout the four days from Friday to Monday.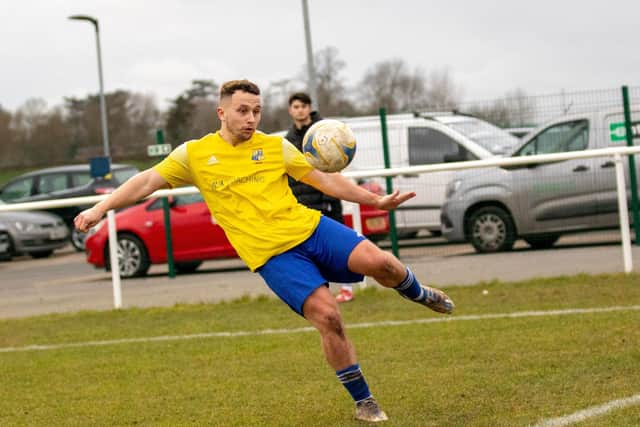 It all starts at noon on Good Friday when Feckenham host Shipston Excelsior in Division Two West and on Monday it's Southam's turn as they entertain Littleton with the kick-off at Bobby Hancocks Park at 2.30pm.
Prior to that, the club will play host on Monday 3 April to the final meeting of the season of the Southam Official Coventry City FC Supporters Club which starts at 7.00pm.