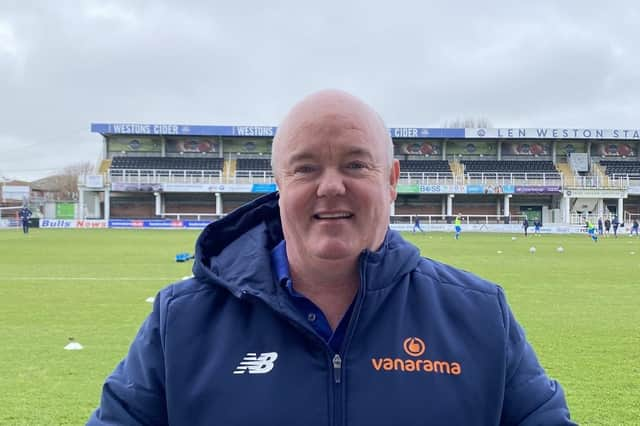 Paul Holleran.
Luke Shiels' second half header rescued a point for the Pilgrims after Dan Turner had put the visitors ahead.
Prior to the opener, Turner brought a save from Marcus Dewhurst and Kelsey Mooney hit the side netting as the Brakes enjoyed a spell on top.
"It was a good game in difficult conditions," Holleran said.
"In the first half we did really well, played it well.
"If it weren't for bad finishing I think it could possibly be over."
As Boston came into the game more after the interval, Holleran was happy that his side - with just one league win on the road this season - held on for a point after Shiels' 51st minute equaliser.
"Disappointing second half (to concede) from the set play, obviously," he added.
"Shiels is a real big threat. But so many times this season 1-1 has gone to a 1-2 defeat but today we got back on our feet and on the front foot.
"We'll look back at the chances first half and Boston will be pleased with their second half performance, but its' a good point for us on the whole."