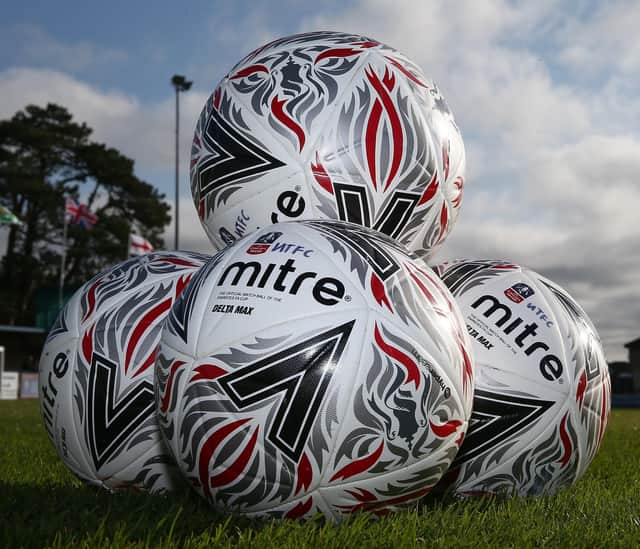 The visitors made just one change from the side that won 2-0 against Abingdon United on Bank Holiday Monday, as Jacob Towns replaced Joshua Beadle, although Beadle was to come off the bench to score the final goal. The match also saw Laiith Fairnie becoming the second player to make 50 appearances for the club. .
Hartpury, who had won 3-1 when the two sides met at the end of October and had been announced as Hellenic Division One club for November, went ahead through Towns five minutes before half time. Captain Kian Kang doubled the lead and, although Craig Watkin brought Southam back into the match from a free kick, Beadle scored in the third minute of added time to wrap up the points.
"The result was disappointing, as I felt it was really a 1-1 game" said Kay.
"We are a work in progress when it comes to game management and decision-making at key moments, especially against the top teams. Despite that, we pushed Hartpury, who are in the top two in the division and in the last 16 of the FA Vase, all the way."
On Saturday, Southam travel to Malmesbury Victoria, looking to step up on their 2-2 draw at home in November.