Sport will be permitted from end of March
There is positive news for sport today as the government starts to reveal how the country will come out of lockdown.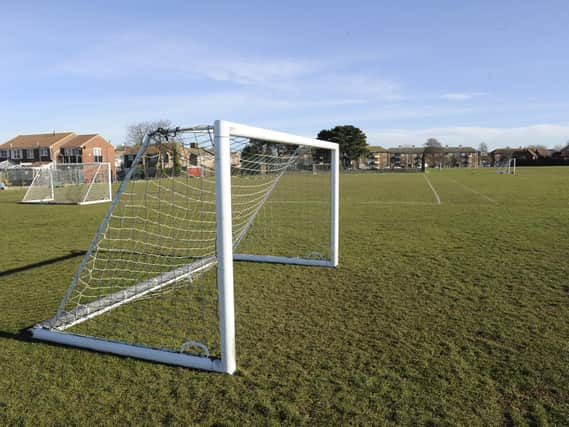 Organised adult and children's sport, such as grassroots football, are set to return from March 29.
It's been confirmed that outdoor sports facilities such as tennis or basketball courts will also reopen and it is news that will delight the many who have prevented from playing sport since Christmas.
It is dependent on the continued decline in coronavirus cases and the successful ongoing rollout of vaccines.
There is no news yet about when fans will be allowed to return to grounds - which is crucial for football at non-league level, where clubs have said they simply can't afford to play and pay their players and staff without gate income.
Prime minister Boris Johnson may reveal more detail about the return of sport and fans when he speaks on Monday afternoon.
In the meantime, sport clubs and players everywhere will be starting to make plans for March 29 - and hoping normality is finally on the way back.
On the non-League front, the bosses of the Southern League and their Isthmian League and Northern League counterparts will meet on Tuesday to decide whether to null and void their seasons or find some way of salvaging them. Their decision will then have to go to the FA Council to be ratified.
Sport's big return on March 29 will be the second phase of the easing of lockdown measures- the first of which is the reopening of all schools for all children on March 8.
The government says that before moving on to each next step of easing lockdown, there are four conditions that must be met.
The four tests are: The vaccine programme continues successfully; Evidence shows vaccines are sufficiently reducing the number of people dying with the virus or hospitalised; Infection rates do not risk a surge in hospitalisations which would put unsustainable pressure on the NHS; The assessment of the risks is not fundamentally changed by new variants of concern.