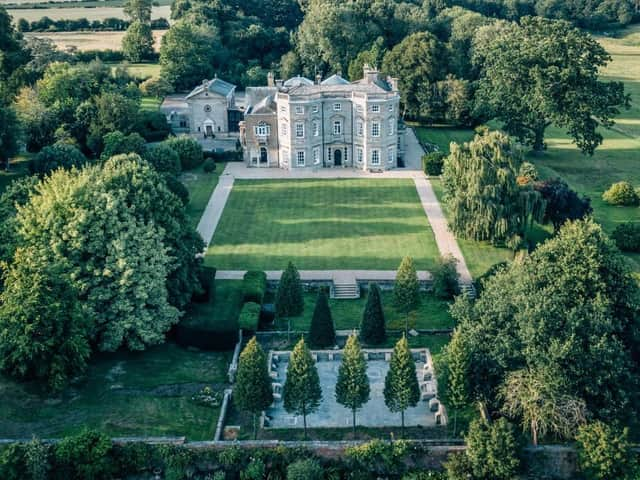 Bourton and Frankton Football and Cricket Club have secured a sponsorship deal with neighbouring historic country house venue Bourton Hall.
The 2020-21 football season may have been disrupted by Covid and the current cricket season is being affected by various restrictions, but the club based between Rugby and Leamington Spa have been busy behind the scenes by forming a partnership with the prestigious 18th century venue.
Bourton Hall is part of Country House Weddings Limited, a family-owned and run wedding venue group that has six exclusive-use venues across the UK. The venue, which is also based in the village of Bourton-on-Dunsmore, have committed an undisclosed financial sum to the village club to assist them in further improving the playing and training facilities for both the football and cricket sections.
In return, Bourton and Frankton FC and CC will promote Bourton Hall on their football leisurewear and cricket playing shirts, along with display banners at the club's Main Street ground and a regular programme of coverage and promotion across their website – www.bourtonandfranktonfccc.org.uk - and social media platforms.
Speaking about the sponsorship agreement, Bourton and Frankton Chairman, Malcolm Smith, said: "It is very good news that a new and developing local business has expressed an interest and desire to support the club. We hope that as the present difficulties subside both Bourton Hall and our club are able to get back on track and enjoy our respective interests.
Smith added: "The Football and Cricket Club appreciate the support we have received and hope we can develop this relationship for our mutual benefit going forwards".
Nick Bramer, Director & Co-Owner of Country House Weddings, said: "We're excited to be able to support such a long-standing grass-roots sports club as we recognise the benefits such initiatives can bring to the local community. Our company strives to develop mutually beneficial relationships with the communities where our wedding venues are located – In Bourton-on-Dunsmore, we are privileged to take on the ownership of one of the area's most prestigious halls and, in return, we are confident that this sponsorship agreement will be the first of many and varied benefits that our business will bring to the local area and people."
For more information about Bourton Hall and Country House Weddings, go to their website at www. https://www.bourton-hall.co.uk/