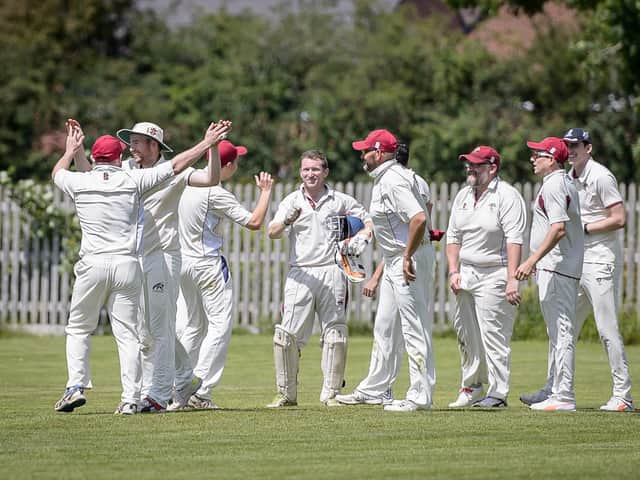 Oakfield & Rowland Cricket Club's pre-season preparations are under way with their winter nets beginning this month.
The club will again be offering cricket opportunities for people of all ages, running their successful All Stars programme aimed at 5-8 year olds, through to their six senior sides that play regularly throughout the summer.
Offering such a wide range of teams means the club is well placed to offer opportunities to all regardless of their standard or experience.
Junior winter nets have begun again and take place on a Monday evening at Avon Valley School.
The 6pm-7pm session is suitable for school years 4-8, with 7pm-8pm focused on years 9-10.
The club's qualified coaches will be running these pre-season sessions, and with two additional members taking their coaching qualifications this spring, the club will have access to six internal coaches, plus support from Complete Cricket's professional coaching team.
In May, the club plans to run its All Stars programme again, which is aimed at 5-8 year olds and was highly successful last season in getting young children active.
Senior nets, aimed at adults and those in school year 11 and above, take place on a Tuesday evening at Avon Valley School from 8pm-9pm.
The club will run three Saturday teams in the Warwickshire Cricket League this summer, two Wednesday evening teams in the Rugby and District 20-20 League, and a Sunday friendly team, providing more opportunities for adult cricket than any other club in the district.
The club's base is in Long Lawford, but also has a ground in Swinford meaning all teams have the opportunity to play at a facility designed specifically for cricket. For further information please visit www.orucc.play-cricket.com or contact Stewart (07968 587452) or Steve (07842 590049).
Willoughby Cricket Club have also begun their winter nets at Bilton School. For details visit their website – www.willoughbycc.org.uk or contact Karl on 07775 883102.