Coming just two weeks after an impressive win over Cambridge university, it was on to Oxford university for Fitzpatricks Boxing Gym.
And they continued the recent run of wins with an outstanding display of grit and determination from the rapidly improving Davey Boswell over Vintel Romain.
That doesn't mean to say the Fitzpatricks man had it all his own way in what was called fight of the night by all at ringside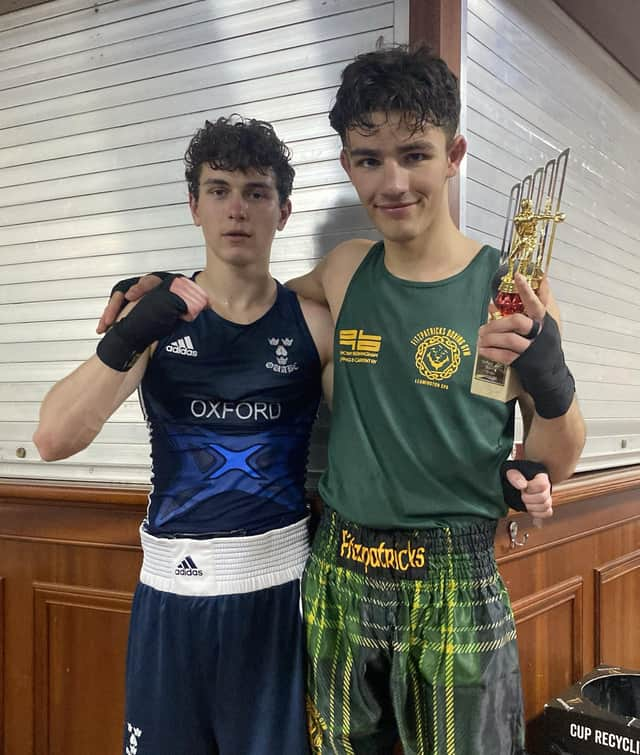 It saw the referee and ring announcer calling for everyone in the venue to show their appreciation for the 2 outstanding boxers.
Coach Gage Singh said: "The two lads were very evenly matched in a very close bout. However being told the verdict was in the balance spurred Davey into action in a pulsating last round, which he had to dig deep to win and he did. Both sets of coaches congratulated each other on their boxers fine displays."