Ducks take advantage of Kenilworth croquet lawn puddle!
Surprise for U3A arriving to play after overnight rain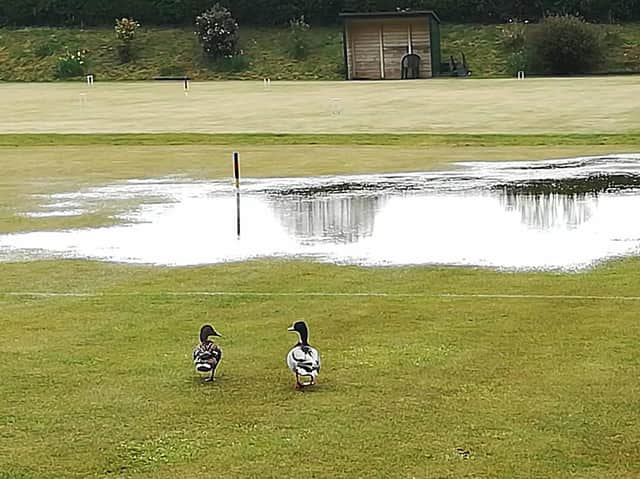 No croquet here today, me duck!
The local U3A are regular visitors to the Kenilworth Croquet lawns but this Wednesday, they were in for a surprise. Overnight rain had left a large puddle in the middle of one lawn and two ducks had made themselves at home!
Play was possible on the other lawn so a morning of croquet was enjoyed by all.
If anyone is interested in giving croquet a try, visit their website www.ktscc.co.uk/croquet or Email [email protected]