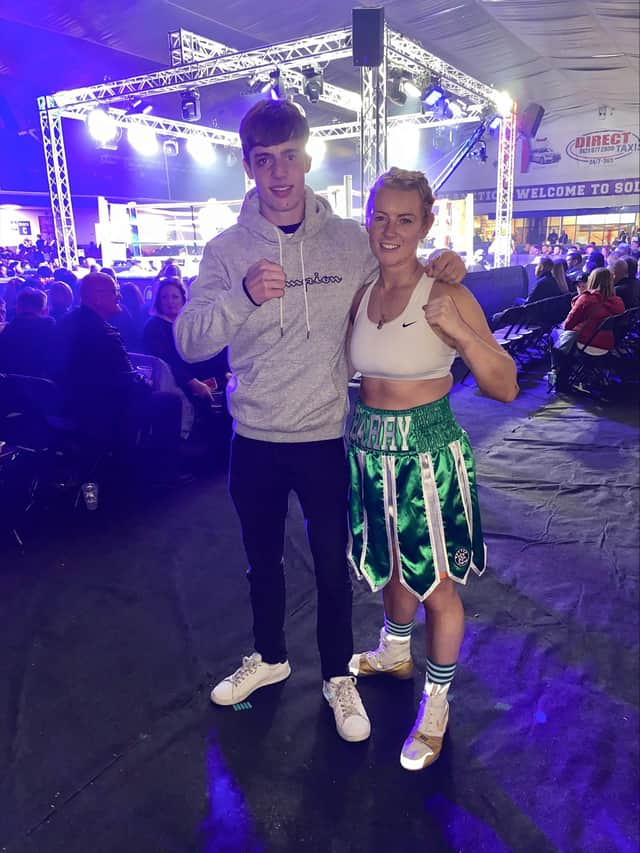 Henry Faizey and Jessica Barry both enjoyed big wins.
The Fitzpatricks Boxing Club fighter claimed a unanimous win over West Warwick's Samir Mohamed.
The bout itself was a scrappy affair with the referee having to get involved several time due to holding from Mohamed, and with frustration Faizey being spoken to by the referee for wrestling off Mohamed ,
24 hrs later saw the professional debut of the club's Jessica Barry, in what can only be described as a dream debut.
Jess's first opponent in the paid ranks was to be in the shape of Christina Busicou, who was flown in from Spain to challenge Barry .
Busicou was a solid opponent who had previously boxed and gone the distance with former world champion Shannon Courtney.
But Jess was in a determined mood, stopping Busicou early in the second round with a perfect body shot.